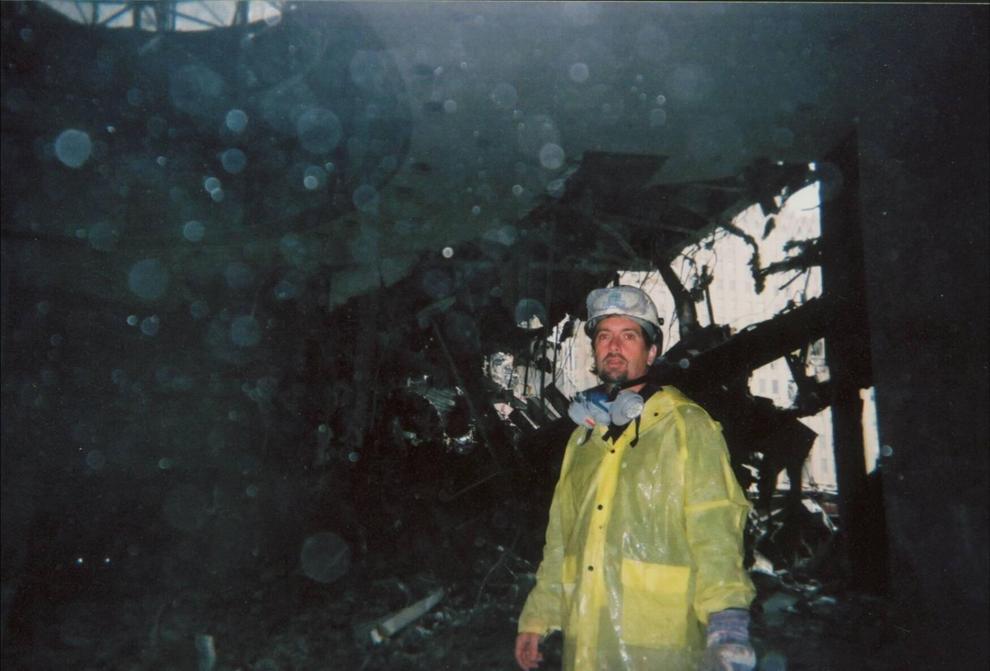 When Bob Morrison was a boy, he lived across the street from a firehouse. When the alarms would sound, his father would tell him to get his shoes on and come with him because someone needed help.
On Sept. 11, 2001, it might not be a surprise that when the planes crashed into the World Trade Center that Morrison felt compelled to leave his job working as a respiratory therapist in Evansville, Indiana.
Morrison went home, packed up his old Isuzu Trooper, grabbed a buddy and took off for Ground Zero.
"My friend was an EMT and we drove straight through to Manhattan," Morrison said. "We knew we wouldn't be able to just drive into the scene, so we took some shoe polish and wrote all over that old vehicle 'medical rescue.'
"When we got to the Holland Tunnel, they had everything blocked off, but when they saw the truck they just waived us through."
Morrison says the scene they rolled into was surreal.
"We were the only vehicle on the Holland Expressway," he said. "All of lower Manhattan was engulfed in a big plume of smoke. It was unbelievable."
Once there, Morrison said, he went to work in the "pit," where the buildings had collapsed.
"Everyone going in there thought they were going to rescue people," he said. "We thought there were people buried in the rubble and we were trying to save them. But we didn't come across any survivors."
Instead, the rescue became a recovery. Volunteers and survivors from the New York City Fire Department would go into the pit with buckets to put plane parts in that they might come across. They also carried body bags for body parts they recovered as the dug through the rubble.
"That was the most sobering part," said Morrison. "We would dig all day, sometimes even find an empty space, and only be able to recover incinerated bodies from the piles of ash.
"We tried to remain optimistic and believed that we would recover someone, save someone. You keep that feeling until finally someone says there are no survivors to find."