Eric Higdon, was a detective with the New Albany, Indiana, Police Department, when the 9/11 attacks occurred.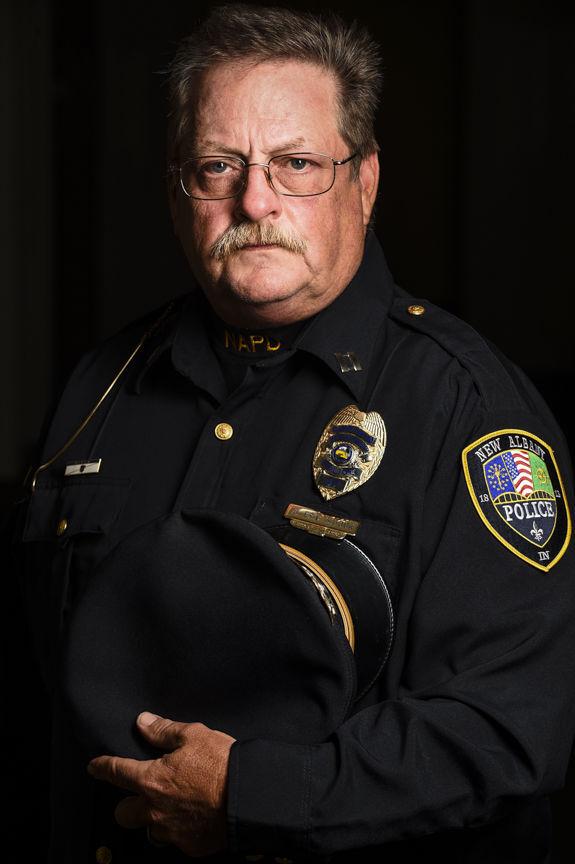 He was on vacation at the time, and when he learned how police officers from across the country were going to New York City in the aftermath of the attacks, he wanted to do something to help.
About a week after the attacks, he drove to New York City in a cruiser with fellow NAPD officer John Hall. They stayed for five days to help as needed.
They were assigned to a variety of tasks during the night shift, including working at different checkpoints. Their first assignment was to escort a group from the Salvation Army to Ground Zero.
They guarded the Israeli Embassy and a federal building, and one evening, they patrolled the area around a Con Edison power plant.
At one point, they went on the roof of an apartment building to view the damage at Ground Zero.
"You could hardly believe what you were seeing," Higdon said. "For a long time, I was just numb. I knew those firefighters were down there trying to locate bodies."
Emotions were on "overload" when they were in New York City, and at a traffic light one night, a man from New Jersey motioned for them to roll their windows down and asked them, "Where the hell is New Albany?"
"We said, 'It's in Southern Indiana across from Louisville,' and the guy teared up and openly sobbed" because they had come such a long way from Indiana to help, Higdon said.
The police officer said his experience in New York persuaded him not to take life for granted.
"Tell the people you love you love them, and don't let a day go by that you don't let people know how important they are," Higdon said.
Caption: Eric Higdon in his New Albany, Indiana, police uniform.