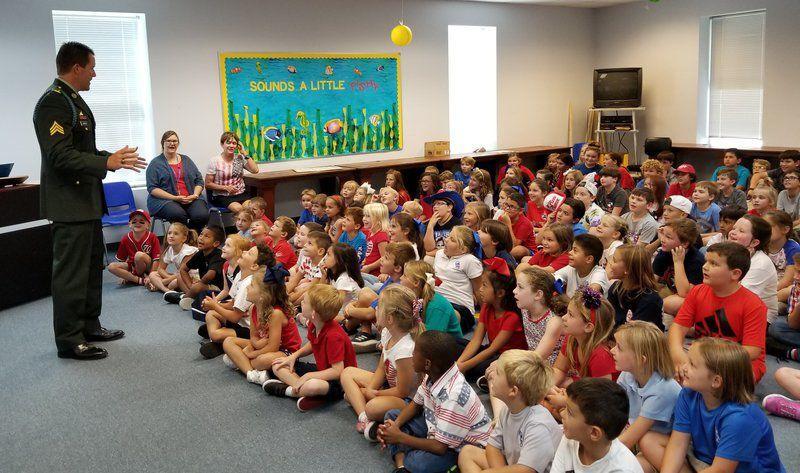 Today, Brad Lawson is the president of a private Christian school in rural South Georgia, but 20 years ago he was only about a mile away from the Pentagon when American Airlines Fight 77 crashed into the Pentagon. He and his regiment quickly deployed for search and recovery.
"Being on Fort Myer, Virginia, that morning, we were already aware that two buildings in New York had been hit by hijacked planes," Lawson told students at school he oversees. "Most of the regiment was already in the ceremonial hall in order to practice for a large upcoming mission, but that had all changed. We sat by company on the floor awaiting orders. Then we all heard and felt something similar to a sonic boom. Although we didn't know where, we were certain that the terrorists had struck some building in or around Washington, D.C.
"At that point, those of us in A Company had to make our way back into Washington, D.C., as it was the only company actually inside the district. Going past the Pentagon as it billowed smoke into the bright blue sky showed the grim reality of just how far terrorists would go to hurt us. All roads were full of traffic leaving the city and our bus had to stop. We jogged the rest of the way back to Fort McNair and helped secure that base."
Lawson explained why he shares his story with students at Georgia Christian School.
"This was our generation's Pearl Harbor," Lawson said. "The only reason my generation knows about Pearl Harbor is because those who lived through it shared their memories and reinforced how much has been sacrificed for us to enjoy the vast freedoms that we enjoy. This allowed me to play a small part in doing the same thing for these students who were not even born when 9/11 happened."