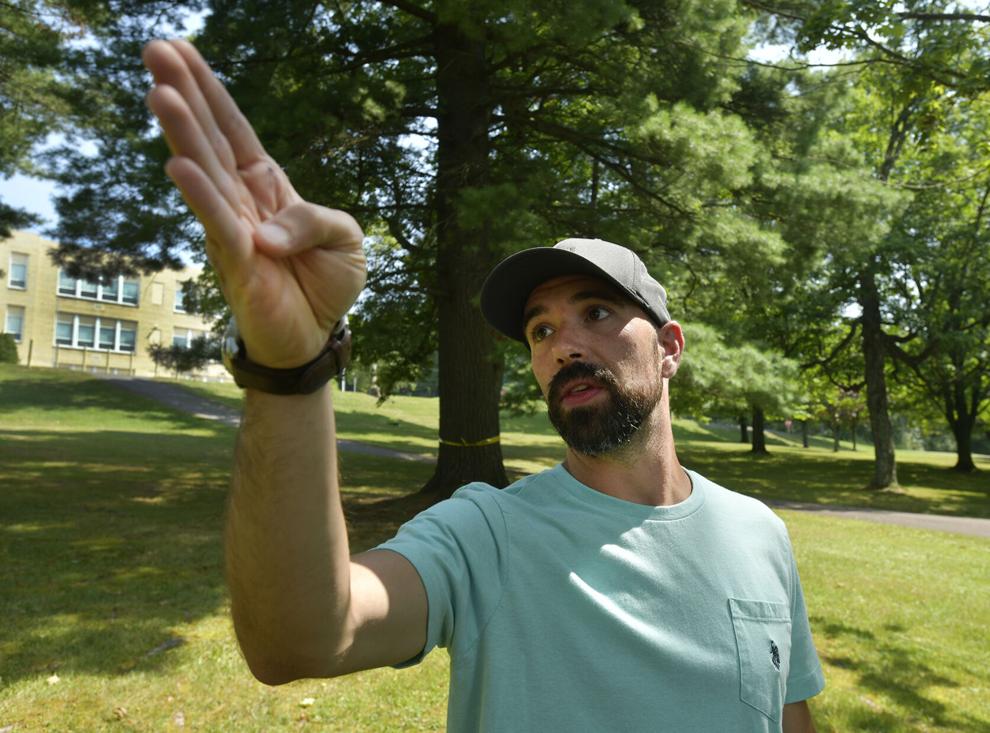 Seth Walker was a junior at Shanksville-Stonycreek High School on Sept. 11, 2001, when news broke of the terrorist hijackings before United Airlines Flight 93 crashed just about a mile away.
"It was 8 or so in the morning – I can't remember if it was first or second period," he said. "We were in English, and the history teacher came into the class and said, 'You have to turn on the news.' "
He recalled hearing the sound of a jet engine go over the school just after 10 a.m. – followed by a "tremendous boom. ... It shook the school," he said.
He and his classmates rushed to the window of the third-floor classroom and peered out to see a "huge black plume of smoke" rising from the site of an old strip mine, he said.
"Every kid was glued to the window," Walker said.
Walker, 36, now shares his experiences with young people as a teacher at Shade High School, not far from Shanksville.
"Every time I tell it, it's just, like, a chilling thing," Walker said.