Twenty years ago, Lisa Peskin of Cumberland, Maryland, was in New York City.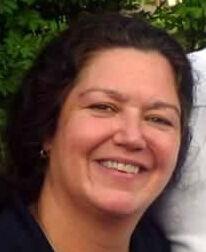 She had been sent there by a financial institution she worked for to attend several banking conferences — one of which was held very early on the morning of Sept. 11, 2001. That particular meeting was on the 61st floor of the South Tower — also known as Tower Two — of the Word Trade Center.
"As we were going down the stairs it was dark, hot and crowded and there were these announcements being made but you couldn't hear what was being said," Peskin recalled. "I was at the 45th floor when the second plane hit our building. The building rocked violently back and forth. People became panicked.
"They led us through this maze-type of exit. Once outside, I crossed the street and looked up and saw the building with this big gaping hole," she said. "I was out of the building only seven minutes before it fell. One minute it was there and the next it was gone."