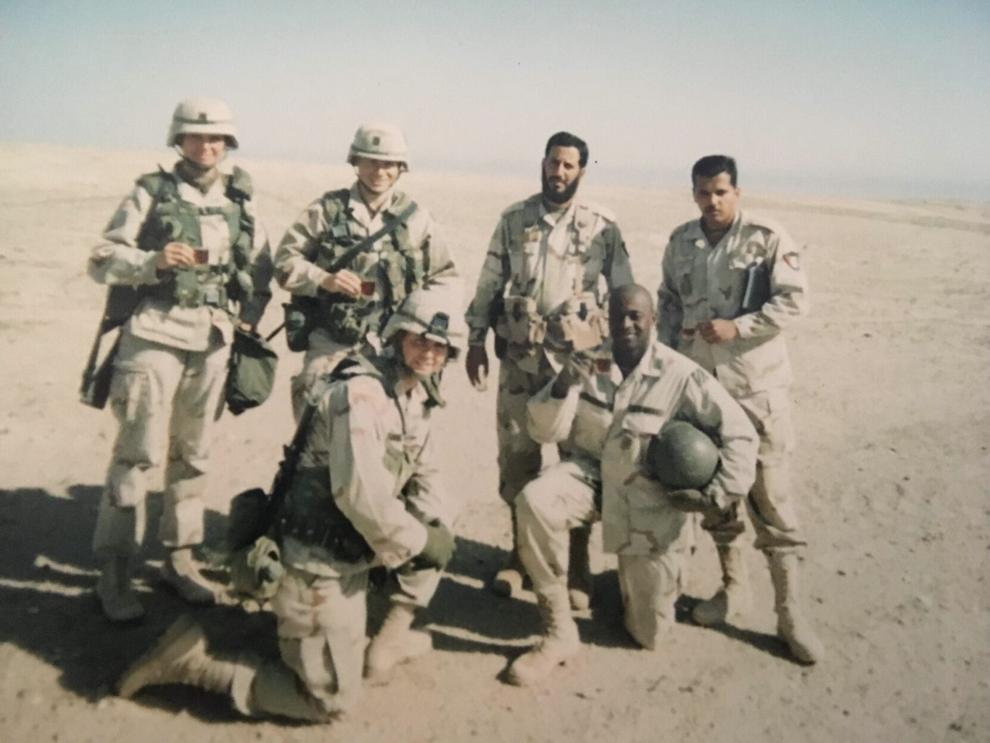 Chris Plunkett said he was transitioning to civilian life after nearly a decade in the U.S. Army, having become a top car salesman in the area. Then 9/11 happened.
"I knew then, 'I want to go back in,'" said the McAlester native, who is now the director of the McAlester Regional Health Center Foundation.
He served in Bosnia in 1996 as a quick reactionary force squad leader and was part of special operations in Kosovo and Macedonia before retiring from the Army in May 2001.
He went to a military recruiting office following the 9/11 attacks and was told he'd have to wait to rejoin the Army, but an Air Force recruiter talked with him about some options.
Although he did not serve in Afghanistan, he said his team was sent to Arar, Saudi Arabia — 34 miles from the Iraq border — to convert a small, single-building airport into a fully operational forward staging base.
His team arrived March 5, 2003, to find no shelter or running water. They worked mostly at night to construct facilities and pipelines, secure fuel contracts with local suppliers, and provide support from within Iraqi missile range.
U.S. forces began limited bombing on March 19, 2003, before escalating the attack and securing Baghdad Airport on April 3, 2003. Plunkett said his advance base ballooned during the campaign to 4,700 multi-national military personnel.
"I've never been part of something like that in my entire career," Plunkett said.
His unit returned home May 23, 2003. He returned to McAlester in 2012 and retired from the military in 2014.