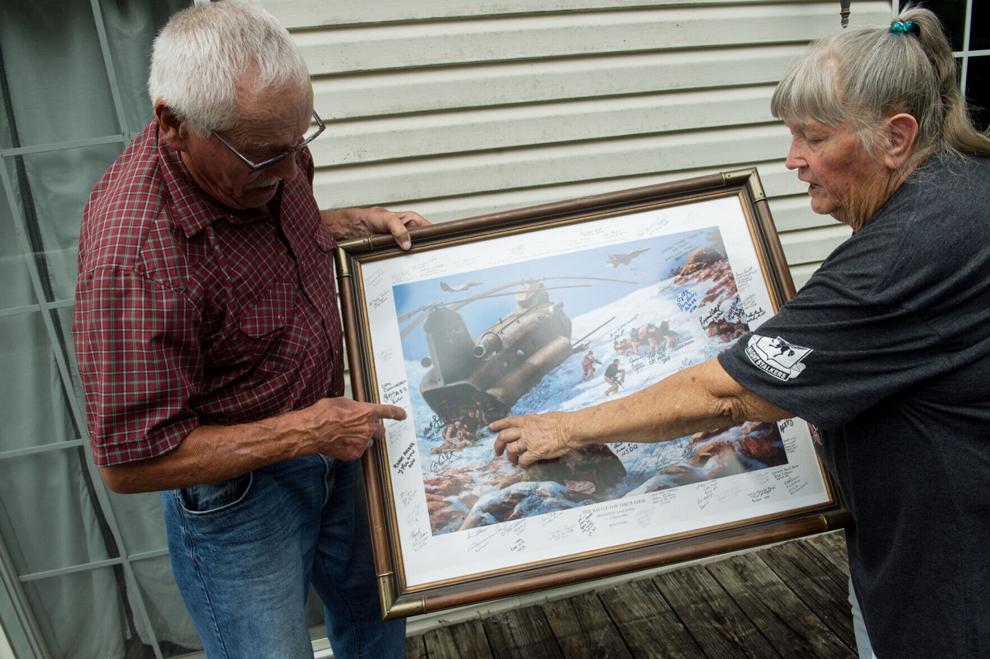 Each Sept. 11 for Richard and Roseann Svitak is equal parts sadness and rage.
If the terrorist attacks hadn't occurred, Roseann believes the couple's only son would be alive today, raising his own two boys.
Richard, a Fed Ex driver at the time, saw the attack when he dropped off packages for a business. Moments later, asleep after working a late shift, a groggy Roseann picked up the ringing phone.
"It was Richard, he told me to turn on the TV … at first I couldn't understand," she said. "And then, I couldn't believe it."
The phone rang again; it was their son, Philip, calling from Fort Campbell, Kentucky.
"He was crying," Roseann said. "He said, 'Mom, they're using our own planes with people on them and they're flying them into the towers as bombs.'"
"He told us that he probably thought we'd be going to war with Afghanistan," Roseann said.
The last time they saw their son alive was for Thanksgiving in 2001. He was deployed to Afghanistan soon after, a sergeant with the 160th Special Operations Aviation Regiment.
On March 4, 2002, during a rescue attempt as part of Operation Anaconda in Afghanistan, Philip was shot and killed while firing a door-mounted machine gun inside a damaged CH-47 Chinook helicopter. The 31-year-old was among the first Missourians to die in Afghanistan, less than six months after the Sept. 11 terrorist attack.