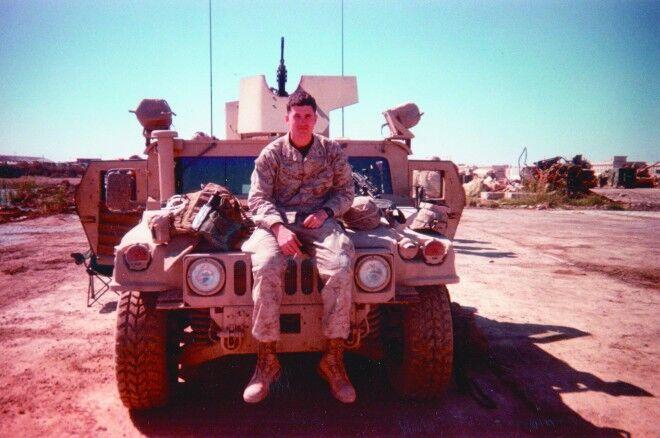 Michael McLaughlin watched the World Trade Center towers collapse from a classroom at a Minnesota high school.
He still remembers his teacher telling the class, "We're going to war."
McLaughlin spent the remainder of his final year at Mankato East High School mulling whether to continue a family legacy of military service.
But by graduation day, the first wave of fighting in Afghanistan was waning. McLaughlin "naively" thought the war on terrorism was almost over.
He decided to go community college and was in his first year of studying to become a wireless communications engineer when two calls changed his trajectory.
Two of his closest friends, who were a year older and had enlisted, called within hours of each other with the news they were being deployed to Iraq. The calls made McLaughlin realize the fight against terrorism was far from over.
The next morning, he was at a Marine Corps recruitment office.
"I couldn't sit on the sidelines while people I grew up with were putting their lives on the line."
After 13 weeks of boot camp, McLaughlin was on his way to Iraq, where he helped police and rebuild. He returned to Iraq in 2006 and lost four members of his platoon while they worked to root out insurgents.
He's now a county veteran services officer. He can't imagine what he'd be doing today if his friends had not called 19 years ago.
"It definitely changed the course of my life," he said.