Major Wallace Cole Hogan Jr. was a Valdosta State University graduate, a member of the Sigma Alpha Epsilon fraternity. He left Valdosta and become a Green Beret and was a general's aide at the Pentagon.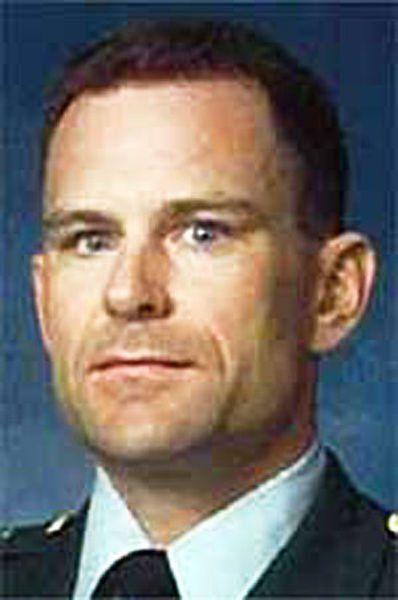 On Sept. 11, 2001, while working at the Pentagon, Hogan died when a hijacked plane slammed into the Washington, D.C., military complex.
Though Hogan died in the terrorist attacks, he has not been forgotten.
In 2011, when Navy Seals killed Osama bin Laden, VSU Sigma Alpha Epsilon members painted their mascot lion, Leo, red, white and blue. On the Arlington Cemetery website, Cole Hogan is described as "Army through and through."
A Macon native, Cole was born Oct. 9, 1960, the son of Wallace and Jane Hogan. He attended elementary school at Tattnall Square Academy and high school at First Presbyterian Day School. Hogan had started at Valdosta State in the late 1970s and graduated in the early 1980s.  He had joined the Army National Guard upon graduating from college. During the Persian Gulf War, Hogan became regular Army. He had been stationed in Hawaii and Panama before being assigned to the Pentagon.
Friends recall him as always being patriotic. Hogan had discipline before ever joining the National Guard. He was always focused. He was unstoppable, and his energy was contagious.
"I never heard him complain about anything," Gary Hudson, Hogan's one-time Valdosta roommate and SAE brother, said in a past interview.
Andy Greenway of Macon was among his Valdosta friends. He visited Hogan's parents and wife in Macon during those dark days in September 2001. He flew back to Virginia with Pat Hogan. He stood ready to help the family of his fallen fraternity brother, a man he will never forget.
"Cole was just a great guy, a great person, a good person," Greenway said in 2011.