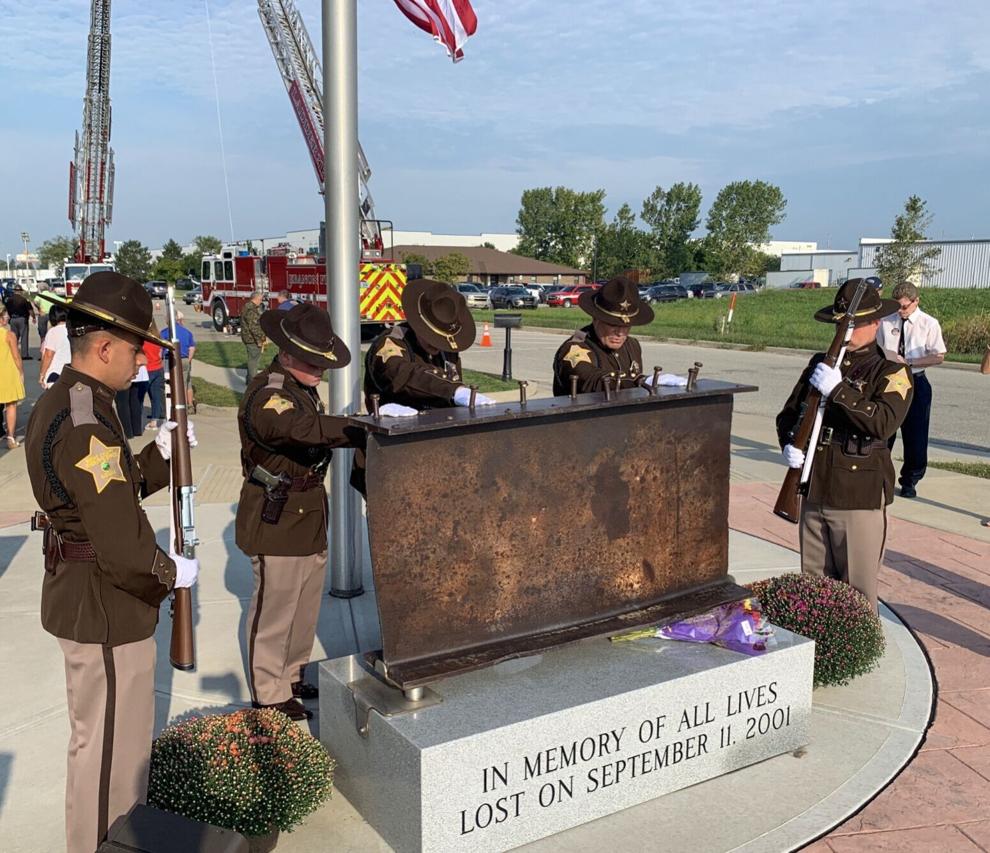 On his way to an attorney's office to discuss the death of his brother the weekend before in a motorcycle accident, Mark Brown heard about the attacks on Sept. 11, 2001.
As a firefighter — and already in an emotional place — Brown was angry.
"It took out a big chunk of the fire department – 343 firefighters," Brown said of the attack on the World Trade Center. "It all struck real hard with me."
Ten years later, Brown saw online that pieces of the attack sites were to be made available to organizations such as fire departments. He sent the information to the Lebanon fire chief.
"I thought we'd call them and get a little piece of marble or a little piece of something, we'd go through the process and see what happens," Brown said.
"We wound up with a big ol' chunk of metal."
In August 2016, the Port Authority of New York announced it had distributed more than 2,600 remnants of the Sept. 11 attacks to destinations around the world.
There is at least one memorial in all 50 states. The only requirement was for recipients to include the pieces in a public display.
Lebanon received a section of a beam from the World Trade Center, as did many other applicants. It arrived in Indiana in early 2011.
Brown said he still gets angry when he thinks about the attacks.
"It breaks my heart that people could do that kind of stuff," he said.