Former 7th District U.S. Rep. Brian Kerns was driving to Capitol Hill in Washington, D.C., when a plane crashed into the Pentagon on Sept. 11, 2001.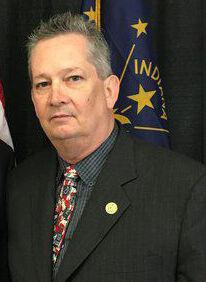 After the terrorist attack, Congress was asked to authorize war.
Reflecting on that vote, Kerns, a Republican, said he would have voted differently in Congress instead of authorizing what would become the nation's longest war.
"You think about all the people that were lost in that terrible attack (on U.S. soil) and all the firefighters killed and all the lives tragically killed when the plane hit the Pentagon and then all the lives lost because of the war," Kerns said.
"It has been 20 years and I am not sure that the nation, looking at what is happening today, that we are much better off."
Additionally, Kerns said it is "disturbing the amount of money spent" – more than $1 trillion – on the war effort.
"It seems that Congress today spends without any thought of what the consequences are and my father-in-law (former 7th District U.S. Rep. John T. Myers), my predecessor (former 7th District U.S. Rep. Ed Pease), and I all prided ourselves on that fact that we would work together across the aisle, Republicans and Democrats. We were Americans and we cared about the country," Kerns said.
"Not saying that those who serve now (in Congress) don't, but there was a willingness to work together for what was good for the country and today, I don't think you see that. I think it is so divided in Congress and we see that in the American people now too," Kerns said.
"I think people have lost faith in their leadership in Washington and it is very disappointing and disheartening," he said.