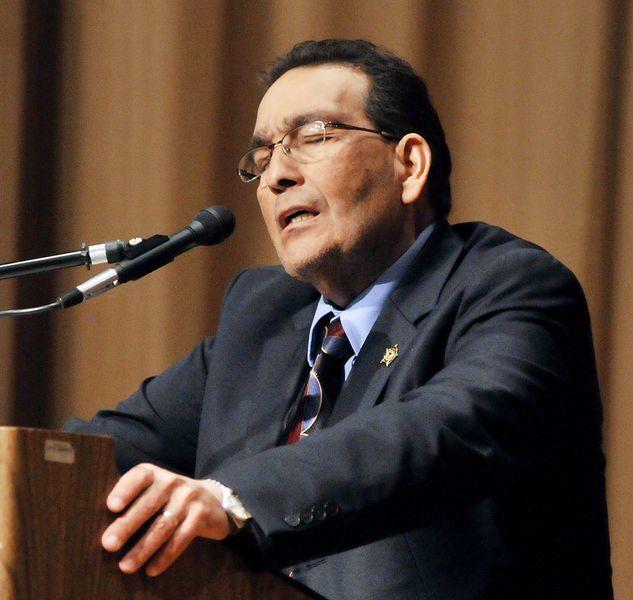 Within the first year of the terrorist attack in New York City, Benny Santiago made three trips to the city.
Santiago, the chaplain with the Madison County, Indiana, Sheriff's Department, had moved to Indiana a few decades before from New York City.
His first trip home after the terrorist attacks came in October 2001. He visited five fire stations in Brooklyn to offer spiritual support to firefighters.
"When it first happened, there were a lot of people taking food and water to the first responders," Santiago said. "My wife suggested I wait (until fewer people were helping the firefighters), and I was glad I did."
When a New York City fire captain met Santiago, he asked whether the Anderson man knew Carl Erskine, an Anderson native who had been a star pitcher for the Brooklyn Dodgers.
When Santiago returned to New York City in December 2001, he brought the fire captain a baseball autographed by Erskine, as well as several signed copies of a book that the Dodger pitcher had signed.
"Everyone was going to Manhattan," Santiago said of his decision to work with Brooklyn firefighters. "I was very excited to see them smile."
Santiago brought cheese cakes to the fire stations and would chat with the firefighters over coffee.
"I was able to bring them some joy," he said. "They welcomed me and many others."
Santiago prayed with first responders in New York City police stations and fire houses. Many were still in shock during his December visit.
Santiago's third trip back to New York City came a year after 9/11 when he returned to Ground Zero on the one-year anniversary of the attack and prayed with families who had lost loved ones.
Santiago went to the fire station that was located the closest to the World Trade Center, a station that suffered the deaths of many firefighters.
"I was able to debrief with a captain," he said. "I finally let go and was able to cry."
Caption: Benny Santiago speaks during a memorial event in Anderson, Indiana, on the 15th anniversary of the 9/11 terrorist attacks in 2016.