MERIDIAN, Miss. – When she took the stage at the Mississippi State University-Riley Center Thursday evening, Zakiya Hooker-Bell performed a few of her father's songs.
It's nothing she hasn't done before, but for the daughter of famous blues singer and guitarist John Lee Hooker, Thursday's performance had extra meaning: Hooker was one of five men and women being inducted into The Mississippi Arts + Entertainment Experience's 2020 Hall of Fame Class.
"Like I always say, I think he should get every award in the world," Hooker-Bell said, with a chuckle, "but you know it's not up to me. It's very humbling to know, to understand this man was. When I was growing up, we didn't have a concept of him being who he is. He was our father, but each award he gets I just become more and more proud of the heritage he left behind."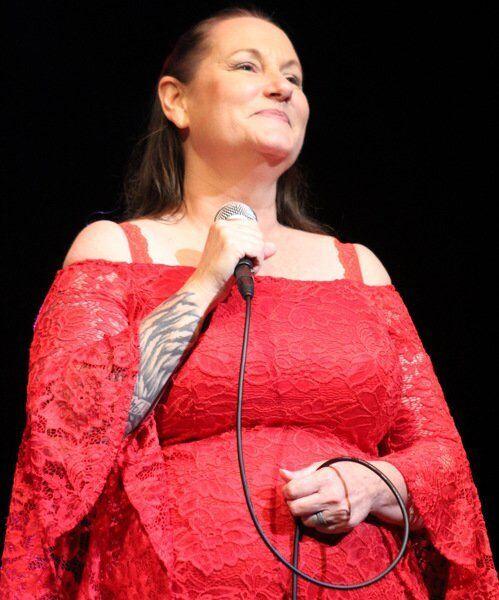 Hooker was inducted alongside writer/poet Margaret Walker and musicians Bo Diddley, Tammy Wynette and Jerry Lee Lewis at a ceremony that began at the Riley Center and ended at The MAX, where their markers were unveiled on the sidewalk next to the museum. "The MAX" celebrates artists, entertainers and writers with roots in Mississippi.
Hooker-Bell's performance was one of four put on by family members of the musicians who were members of the 2020 Class, and though attendance was limited due to the COVID-19 pandemic, that didn't stop the concert from being special to those attending and performing.
"It was electric," Hooker-Bell said. "There have been no live performances for a while, and to get up there was like, 'Oh, my God' — it was beautiful. It was like I went to music heaven (when the audience clapped). People applauding lets me know that I did a good job and enriched them and given them some type of pleasure. That's why my job is; it's never about me, it's always about the people."
Mark Tullos, president and CEO of The MAX, said they were unsure if they would be able to host this year's induction ceremony because of the pandemic but were glad they went ahead with it.
"We really pondered a long time whether or not we should proceed after COVID happened," Tullos said. "We'd been planning this for two years, and we felt like it was so compelling to work with these families and try to present a safe environment for them to be honored. I think we pulled it off with a small group of intimate friends and board members."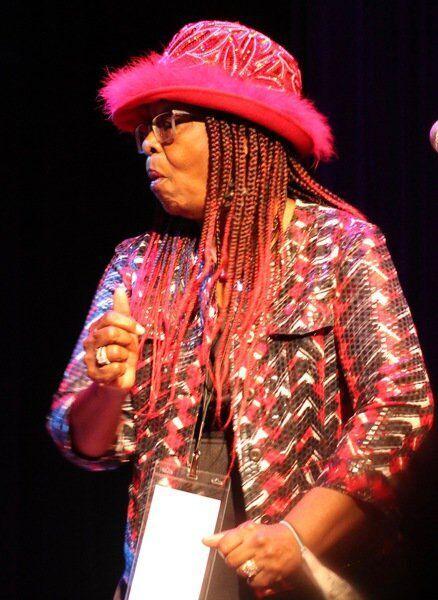 Linda Gail Lewis, sister of Jerry Lee Lewis, the only living member of the 2020 Class, accepted the honor in her brother's name and treated the audience to a couple of his classics: "Whole Lotta Shakin' Goin' On" and "Great Balls of Fire," even using her boot to play the keys during the latter song like "The Killer" is known to do.
"It was fun," Linda Gail Lewis said. "I love rock 'n' roll music, and I love my brother's music, and the audience was great."
GALLERY: 5 join The MAX Hall of Fame
Having spoken to her brother in the last several days, Linda Gail Lewis said he was honored to be getting recognized by a hall of fame in Mississippi.
"He's very pleased and very happy, because Mississippi is his home," she said.
Whether listening to the music or hearing a recording of Walker reading from her poem "For My People," Tullos said it gave him a deeper appreciation for the artists being recognized.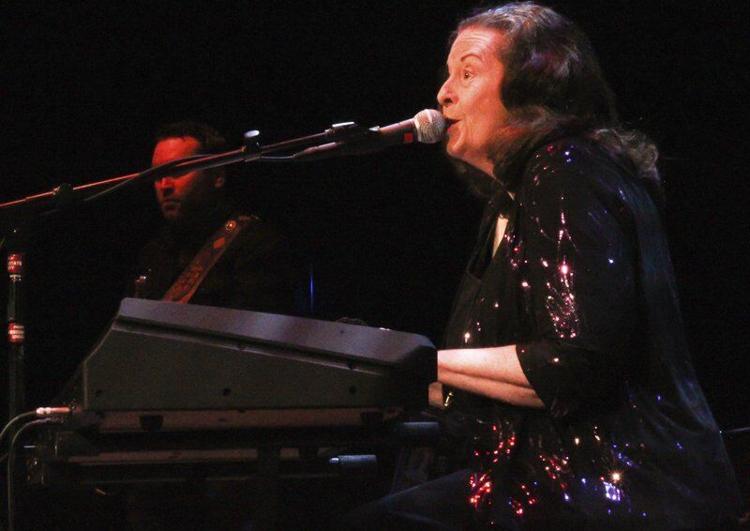 "It was amazing in that you never really understand until the evening of the event how impactful it's going to be," Tullos said. "Hearing each of these artists sing and perform and hearing Margaret Walker performing is just moving. That's why we do this, because we want it to be an encapsulation of the life and career of these artists."
Thursday's event was recorded, Tullos said, and will be available to the public for viewing at a later date.
Drew Kerekes is sports editor of The Meridian Star in Meridian, Mississippi.