A mention of Tennessee likely brings to mind visions of rolling hills, country music, whiskey, barbecue and Elvis.  
Oh, and don't forget Goo Goo Clusters.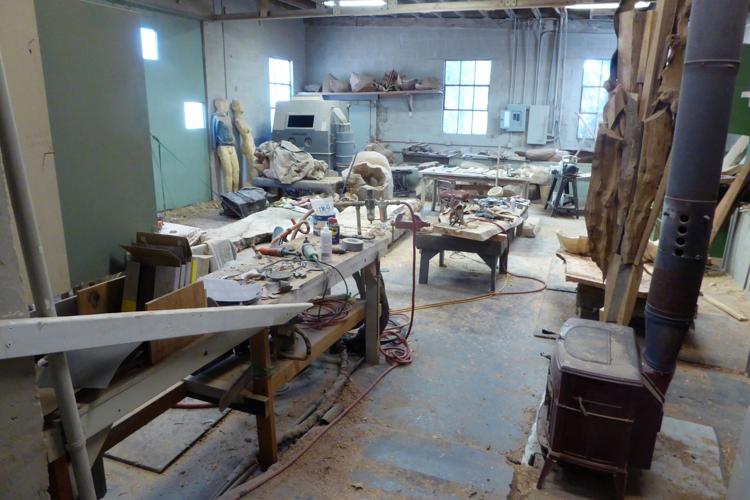 The Volunteer State is also home to excellent arts and crafts, a slice of the economy considered important enough to warrant being included as part of the state's promotion, "Made in Tennessee."
An October road trip through Tennessee's Upper Cumberland region included several days in Cookeville, the area's largest town.  
During a five-night stay, we discovered the area is home to a lively arts scene with a number of interesting professional artists.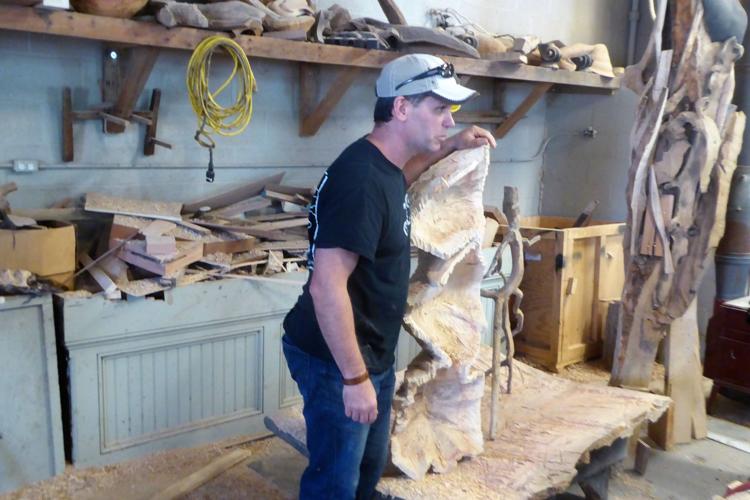 One area artist we had read about and sought out was Brad Sells, a craftsman who makes custom furniture, but is best known for creating exquisite sculptured vessels from single pieces of wood.  
The artist's work is on display in several museums including the Renwick Gallery of the Smithsonian Institution in Washington, D.C., and the Museum of Art and Design in New York City. Other works are in public buildings and private collections. 
We paid Brad an afternoon visit at his Cookeville workshop, Bark Studio.  
Following a warm welcome, we joined him for a stroll through two large workrooms as the artist pointed out tools of his trade, including a seven-foot chainsaw, and discussed several unfinished projects.  
Brad Sells said he fell in love with wood, and the joy of working with it, in his Cookeville High School shop class where he made a cherry spindle bed that continues in use.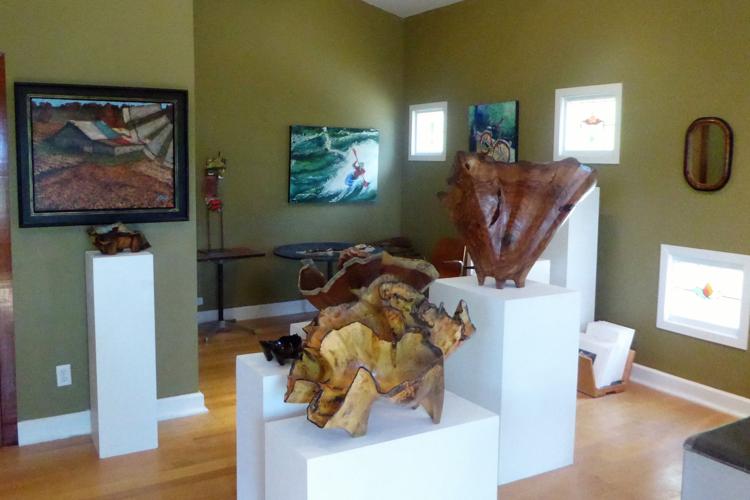 While working on a degree in psychology at Tennessee Tech University, he enrolled in classes at Appalachian Center for Crafts, a satellite campus of Tennessee Tech.
Following graduation, Sells decided to pursue his real interest and attempt to earn a living working with wood. Moving to Knoxville, he set up a workshop and traveled to top-echelon craft shows throughout the country. 
A highlight of his early career was having one of his pieces awarded best of show by a panel of judges that included his role model, Sam Maloof, an expert furniture craftsman. 
With the coming of the digital age, Sells decided it was no longer necessary for an artist to reside in a large city in order to succeed.  
Returning to Cookeville from Knoxville, he acquired a former welding shop where he added a second story that served as his home. One of the second-floor rooms is devoted to a small gallery.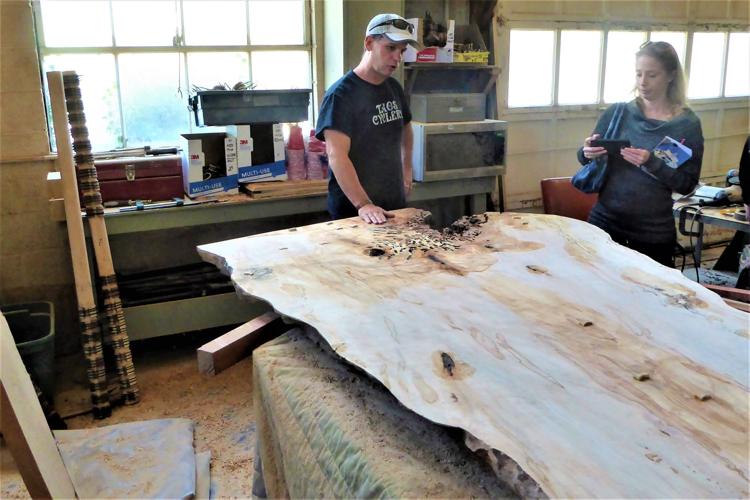 Each of the artist's projects begins with a carefully selected piece of wood.  
"I look for a piece of wood that has a lot of character and depth," he said. "Pieces of wood are kind of like people, they each have their own personality."  
Brad has traveled to South Africa, the Amazon and the Hawaiian Islands in search of exotic wood.  
The artist said he makes frequent visits to South Florida for wood because two-thirds of U.S. hardwood tree varieties are found in that part of the state. He also uses local trees, but practices conservation by acquiring trees that have come down.  
One of Brad's joys in working with wood is bringing out the inner life of the object.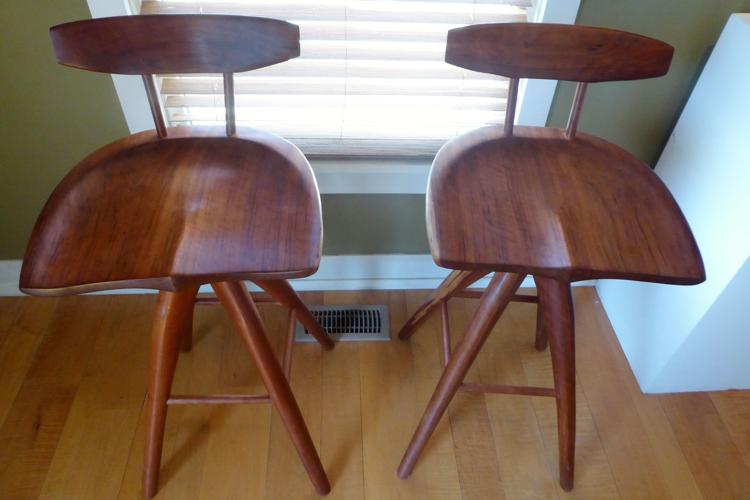 He works with what is there, following the grain of the wood while trying to highlight unusual knots and contours of each piece.  
When asked how long, on average, it requires to make one vessel, he said he generally works on several pieces at the same time, but guessed it took about six hours to rough it out and another 35 hours during the finishing phase.  
Brad plans to undertake a joint project with each of his three children. His older daughter, now a college freshman, suggested they make bent-wood bracelets together. The bracelets are now sold in his gallery and the two plan to launch a website for marketing the bracelets to the public.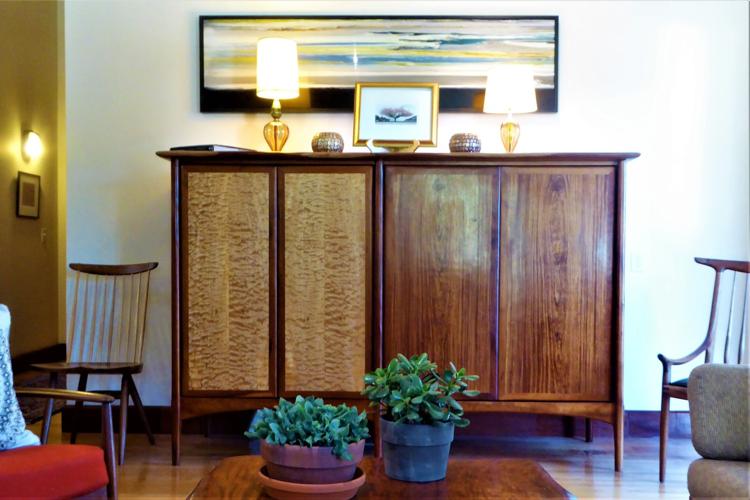 The first project of Brad's we encountered wasn't made of wood. 
It was a large metal arch called "Spokes" located near the Cookeville Train Depot Museum. Made as a special project for Art 'Round Tennessee, the sculpture includes more than 20 bicycles soldered around the arch. 
For the two of us to be able to meet such a talented and a genuinely nice person was another of the gifts of our travels.
Additional Information: Brad Sells' Bark Studio is located at 4 N. Ferguson Ave., Cookeville, Tennessee 38501. Phone (931) 261-2598 or visit www.bradsells.com. The artist suggests calling prior to a visit. His art is sold in Nashville in the Arts Company Gallery and in Asheville, North Carolina, in the Blue Spiral 1 Gallery.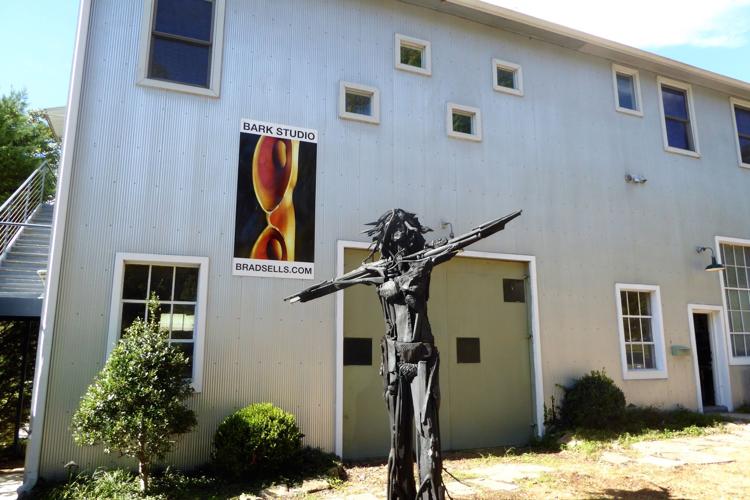 David and Kay Scott are authors of "Complete Guide to the National Park Lodges" (Globe Pequot). Visit them at mypages.valdosta.edu/dlscott/Scott.html. View past columns at www.facebook.com/DavidKayScott. The Scotts live in Valdosta, Georgia.