Several of our favorite national parks are clustered in northern Arizona and southern Utah. Grand Canyon National Park, Glen Canyon National Recreation Area, Bryce Canyon National Park, Zion National Park, and Cedar Breaks National Monument are within an easy half-day drive of one another. We don't mean travelers can visit all of the parks in a day, but it would be a shame to visit one or two and skip others that are so near.
During previous trips to the region we would typically spend three nights at the South Rim, two nights at Glen Canyon, two nights at Grand Canyon's North Rim, and one night each at Bryce and Zion before heading to California's Sequoia/Kings Canyon and Yosemite National Parks.
Unfortunately, we waited too long before making reservations for a recent visit in May and were able to find rooms only at Grand Canyon's South Rim and Lake Powell Resort in Glen Canyon National Recreation Area.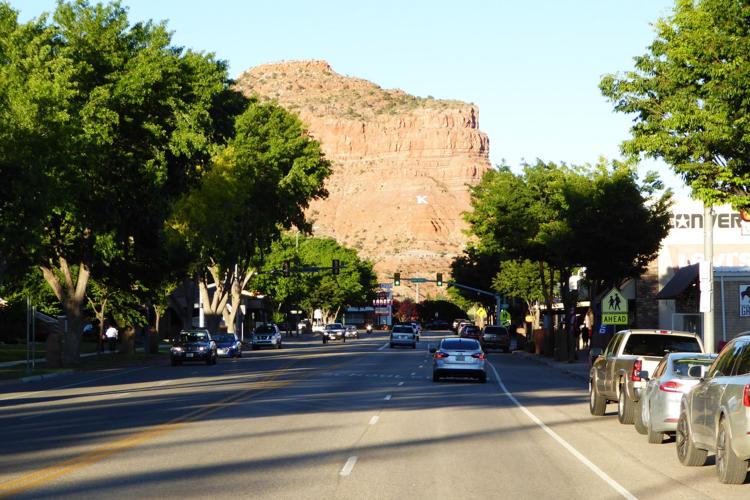 For visits to Bryce, Zion, and the North Rim of the Grand Canyon, we settled in for three nights in Kanab, Utah, a small community perhaps best known for the many western movies that were filmed in the area.
We had previously driven through Kanab on many occasions when we stopped for groceries and gasoline during drives from the Grand Canyon North Rim to Bryce Canyon. However, we had never stayed overnight because of a tight schedule. This trip was different, albeit, due to our inability to find rooms within the national parks. The result was a pleasant stay in Kanab from which we took day trips to the nearby national parks.
Kanab, with a population of fewer than 5,000, is situated in a region of southern Utah awash with colorful pink sandstone buttes and mesas. A short drive from town and you can easily imagine John Wayne with a horse and Winchester rifle. It is difficult to image a more scenic setting for a small community.
Kanab offers a strategic location for visiting the area's national parks. It is 2 hours from the North Rim of the Grand Canyon, 1½ hours from Bryce Canyon, ½ hour from Zion, an hour from Lake Powell, and a little more than an hour from Cedar Breaks National Monument.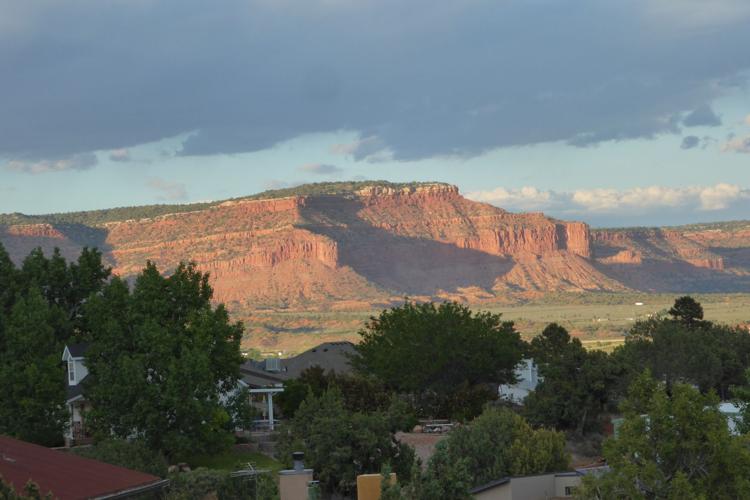 We have learned during our travels is that every town offers interesting things to do or see, if only you seek them out. This certainly held true for Kanab, including the historic motel where we spent three nights.
Hollywood discovered Kanab in the 1920s when directors were searching for a scenic location to film western movies. It is not difficult to understand why Hollywood directors and actors fell in love with Kanab. The surrounding red buttes, mesas, and canyons appear as if they were manufactured for Hollywood's use.
Hollywood giants including Jane Russell, James Garner, Alan Ladd, John Wayne, Ronald Reagan, Gregory Peck, Roy Rogers, Ava Gardner, Clint Eastwood, Dean Martin, and Frank Sinatra filmed movies here. The Kanab area also served as a location for TV shows including Death Valley Days, Wagon Train, Lassie, the Lone Ranger, and Gunsmoke.
Most of the actors and actresses noted above stayed at Kanab's Parry Lodge that served as our own base. The lodge is filled with photos of Hollywood stars who filmed in the area. Historic photos of the lodge during its Hollywood heyday are also evident. Western movies are shown most evenings in a century-old barn at the center of the lodge complex.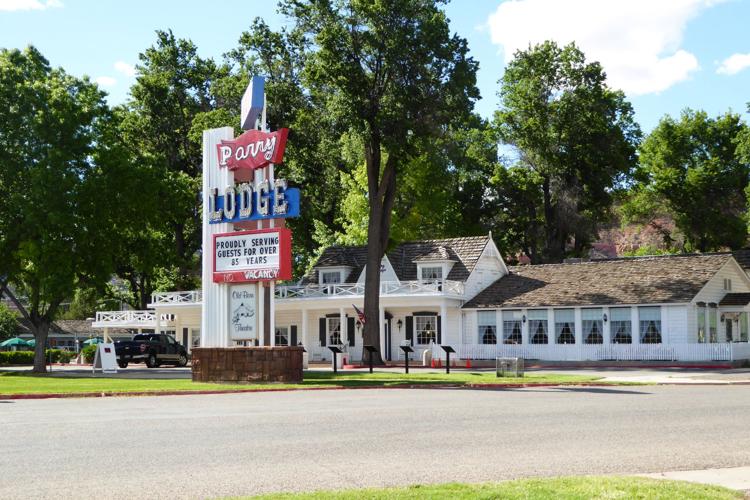 The town is perfect for walking with wide streets, small shops, and quiet neighborhoods. One particularly interesting business is Little Hollywood Movie Museum that is filled with things to buy, old movie photos, and a large part of the set used in filming "Outlaw Josey Wales." There is no charge to browse.
One of the highlights of our trip was a guided tour of Kanab's backcountry. The area is filled with beautiful landscapes best accessed with high-clearance, four-wheel-drive vehicles. We walked across the street from Parry Lodge to Denny's Wigwam and scheduled a guided tour of Peekaboo Canyon, a colorful masterpiece of a slot canyon. We weren't disappointed.
If you decide to use Kanab as a base camp to visit Bryce, Zion, and the Grand Canyon's North Rim, don't forget to allocate a day to explore the town. Kanab has an excellent visitor center where we found employees eager to offer advice on how best to allocate our time during a stay in one of America's most scenic regions.
David and Kay Scott are authors of "Complete Guide to the National Park Lodges" (Globe Pequot). Visit them at ww2.valdosta.edu/~dlscott/Scott