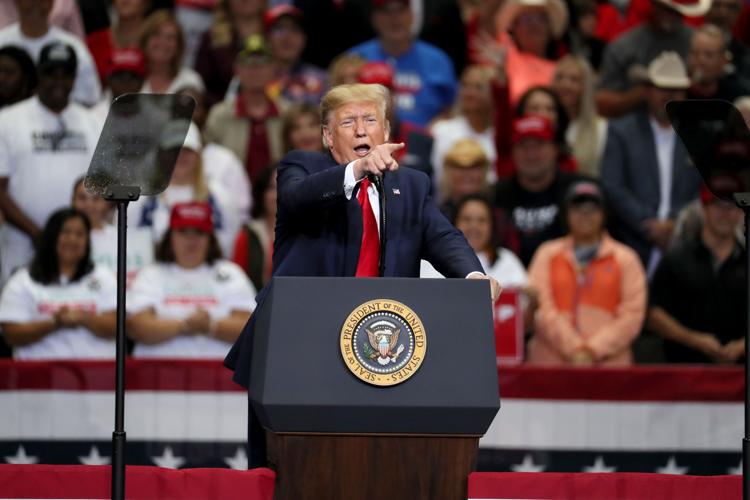 "Let's respect each other versus tearing each other up."
That's how independent Brian Simmons responded when asked how to solve America's deeply divided politics confronting voters preparing to plunge into the 2020 presidential election.
Similar thoughts echoed often in interviews across small cities and rural towns in heartland and rust belt states that provided President Donald Trump the votes to win the 2016 election, deepening cultural fissures across the country.
Voters of all stripes met with reporters from newspapers in 22 states to record their concerns for CNHI's periodic "Pulse of the Voters" project, now in its second year. They talked mostly about next year's presidential election, but also the battle for control of the Senate and House. Mitch McConnell, the Republican majority leader in the Senate, and Nancy Pelosi, the Democratic speaker of the House, are seen as the piñatas of their respective parties.
Yet many voters softened their rhetoric from past mood-measuring, even as Washington politicians ratcheted up their vitriol on impeachment, immigration, health care, guns, and other contentious issues.
Simmons, a native Kentuckian and local radio personality, said he isn't sure who he'll vote for next November. He said candidates and their zealous supporters need a lesson in civility.
"The reason there's so much divisiveness is because we're not even behaving towards each other with appreciation and respect," he said. "So that is what needs to be addressed first and foremost."
Karson Duncanson, a farmer from Mapleton, Minnesota, put it this way: "The problem is our political environment in Washington is so broken. It's not let's work together for the greater good; it's let's do everything we can to make it look bad."
The bitter divide between Democrat and Republican partisans on the national stage has convinced Duncanson to give up on both parties and identify as a libertarian, focusing his energy on local issues.
No issue is more local in southern Minnesota than agriculture. Despite emergency federal subsidies to recover losses from the president's trade wars, farm bankruptcies jumped 24 percent in September to the highest level since 2011, according to the American Farm Bureau Federation.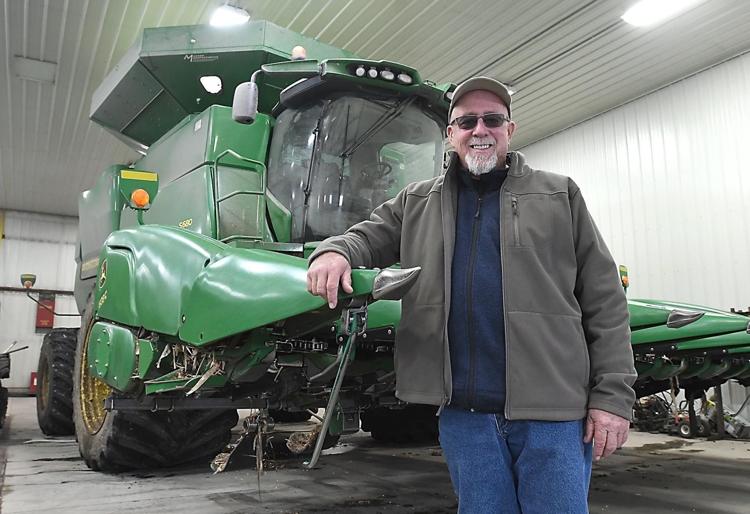 "Farmers want trade, they don't want aid," said Minnesota farmer Harold Wolle, a board member of the National Corn Growers Association. "That is our mantra, trade not aid."
Iowa an important early test
In neighboring Iowa, the first test of who Trump's opponent might be occurs at the Democratic caucuses in January. Iowa voters preferred Trump by 10 percentage points in 2016. Since then, trade disputes, income inequality, and health care worries appear to loom larger, if the Democratic presidential candidates' derby is any indication. Recent polls for caucus love show Sen. Elizabeth Warren, Sen. Bernie Sanders, South Bend Mayor Pete Buttigieg and former Vice President Joe Biden leading the crowd of hopefuls.
Jack Eads recently moved back to his hometown of Clinton, Iowa, from Florida, where he voted for Trump in 2016. But for the first time since he voted for John F. Kennedy in 1960, he plans to cast his 2020 ballot for the Democratic nominee. "I am so disappointed with our president," said Eads. "He's not truthful. I think the Republican Party is afraid of him. He's a bully."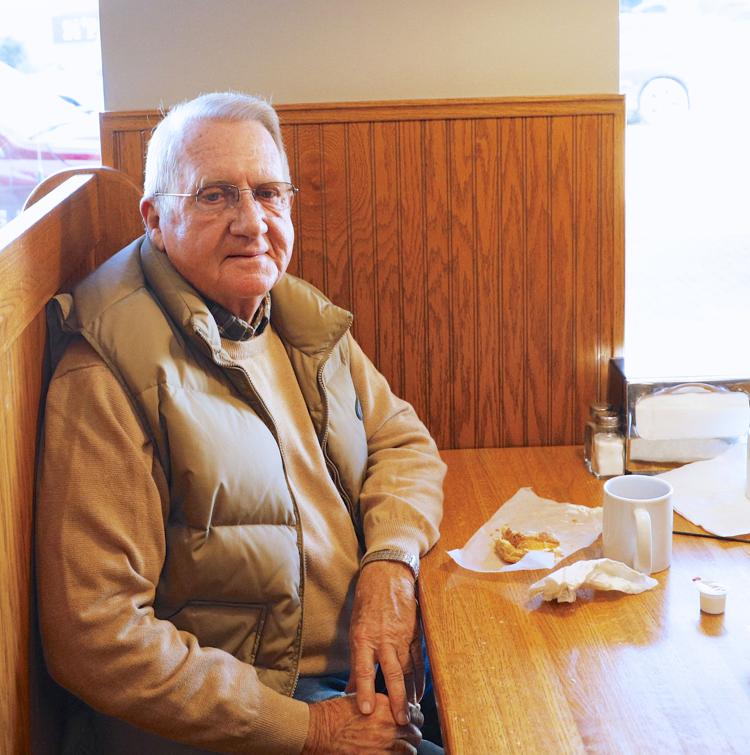 Trump's demeanor and impromptu tweets highlighted negative comments from loyalists as well as detractors. Yet the strong economy shored up his support in Midwest and Southern red states.
"I'm all for him," said William Robert Davis, 75, of Athens, Alabama, a retired Pepsi-Cola Bottling employee. "There's plenty of jobs for people, the economy and everything is going straight and all right." Regarding critics' claims Trump often lies to the American people, Davis said he couldn't think of a single politician who hasn't lied from time to time.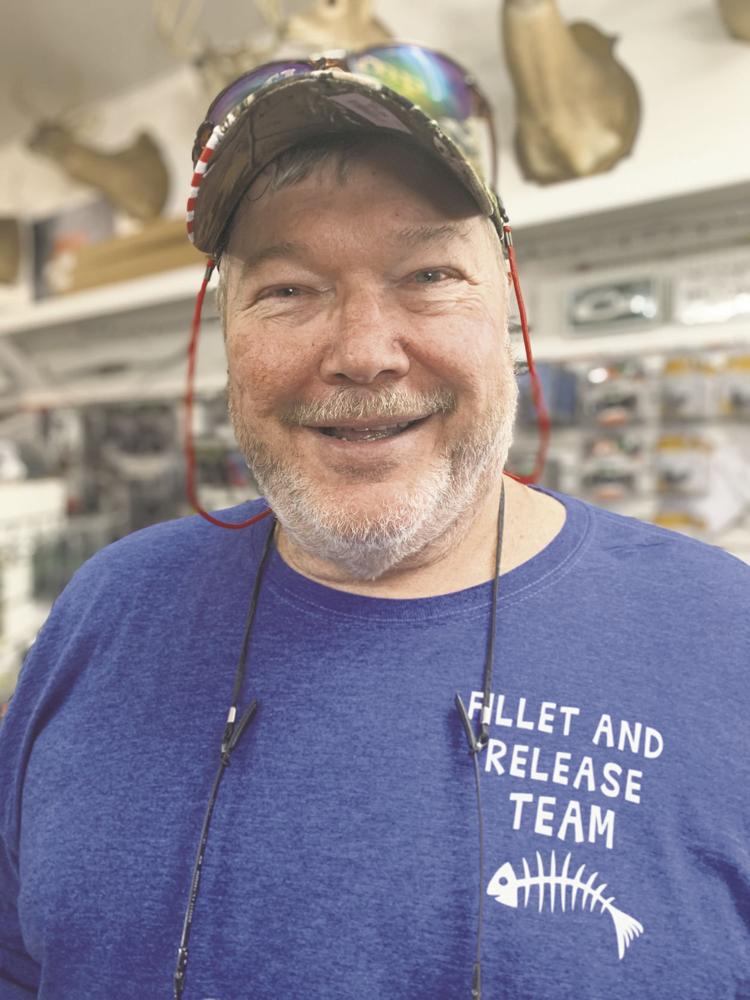 Otis Gough of Meridian, Mississippi, said Trump should continue to fight for his policies but with more caution. "The only thing I would tell him is to watch his p's and q's," said Gough. "He says too much at times, but that's his prerogative. He is president of the United States."
Dealing with the political divide
Too much bickering by both major parties caused Megan Hayes, 23, of Stillwater, Oklahoma, to become an independent voter. "If I register as a Republican, I'm a bigot and a racist," she said. "If I register as a Democrat, I'm a snowflake and I hate guns. It seems like people have trouble looking beyond the political party."
That's definitely the case when talk turns to the Trump impeachment inquiry. Republicans call it a witch hunt by Democrats to unseat a duly elected president. Democrats defend it as their party's duty to bring a rogue president to account for violating the Constitution.
Republicans Jerry Jansen and wife Peg of Effingham, Illinois, recently gathered with friends for "Thirsty Thursday" at the Event Center in town to talk politics. They claimed registration with both parties over the years. Peg described the impeachment proceedings as, "Ugh … just silliness." Jerry said Democrats are judging the president "guilty until proven innocent" instead of the judicial standard of "innocent until proven guilty."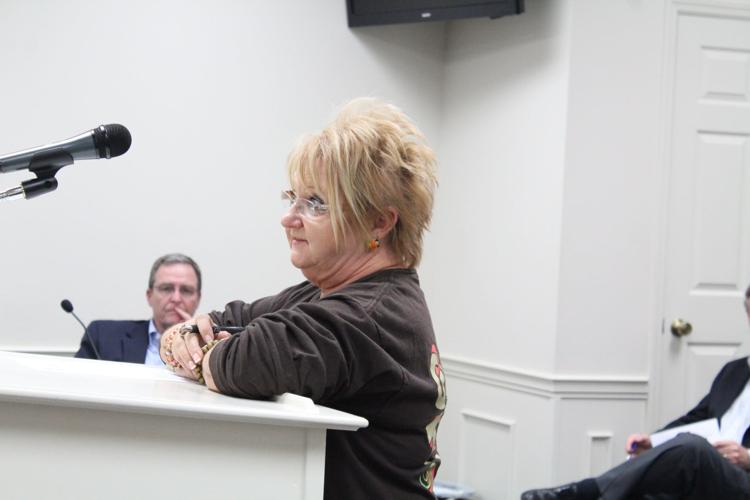 Lyn Burnette, 67, is from the small town of Tifton in southern Georgia, and claims no party affiliation. She considers each candidate as a person – "and sometimes, I'm sorry to say, it's the lesser of two evils." She described the impeachment inquiry as unpleasant but necessary. "I'm sorry that it sucks up time that's needed to govern this country, but someone's gotta get his attention. This is not the way you run a country. He is not presidential and it's embarrassing. I'm saying that as an American."
First-time voters a possible force
Young voters traditionally turn out in light numbers for presidential elections, but officials for both parties agree they could be instrumental in 2020 if they show up in force at the polls. Especially in Ohio, Michigan, Wisconsin, Pennsylvania, and Florida – five swing states that handed Trump his electoral college victory. Polls show they are motivated by college debt, job opportunities, and immigration issues.
Natalie Meure, an 18-year-old senior at Meadville Area Senior High School in northwest Pennsylvania, is gung-ho to vote for president for the first time. She registered as a Republican, and comes from a military family but did not say who she planned to support in 2020. Voting, she said, "is a big deal. We are the new generation of voters. It's important for not necessarily us and the ones under us, but the ones above us – the older generations – to see that we're able to work together. I feel like younger generations are a lot more open-minded."
Gracie Stephens, 18, of Keene, Texas, will also vote for the first time. "There are so many issues that need to be addressed, but because there's such a battle for power, they get lost. If Republicans claim it first, the Democrats hate it; If the Democrats claim it first, the Republicans hate it. Even if it's something they both agree on."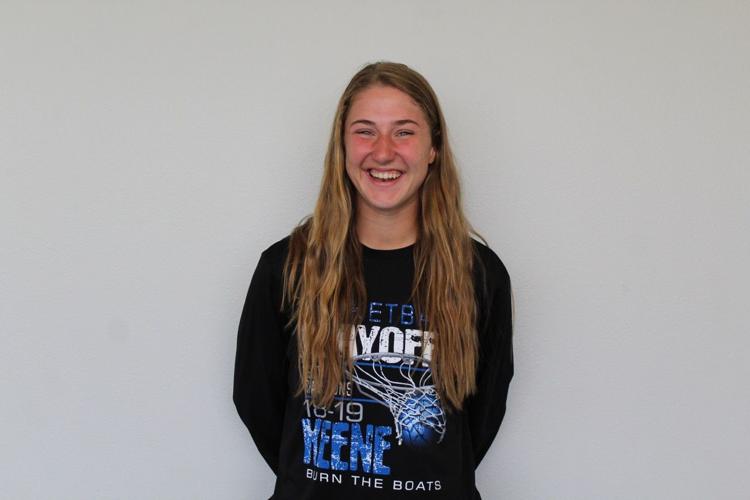 Joe Berezwick, 22, is a self-described populist Republican from Taraqua, Pennsylvania, and a student at Susquehanna University. He isn't bothered by partisanship.
"I've been a big supporter of Trump since day one," he said. "I'm from coal country in Pennsylvania. I saw the impact of how politicians deal with de-industrialization, how they dealt with coal in that area. And that led me to support him. I like that he is a disruptive force."
Diverse voters, diverse perspectives
Minority voters, who normally vote heavily for Democrats, could also play a major role in next year's election. Democrats are counting on a big turnout of African Americans, Hispanics, and Asians. Trump, however, is not conceding them as lost votes. He recently launched a campaign to win the support of black Americans, bragging that black unemployment numbers are at their lowest level ever.
He can count on Kaaryn Walker, a black conservative from Atlanta. She dismisses comments the Republican Party doesn't care about black people, organizing "Black Conservatives for Truth" as a Facebook page after Trump's 2016 election. She says it has grown to a coalition of thousands. "I don't push party, I push issues," she said. "You move the goal not by talking about the Republican Party, but the greatness of Republican policy that is attached to it."
Mary Lou Davis doesn't buy that pitch. She's a retired teacher from western Pennsylvania and founder of the Democrat group "Indivisible Johnstown." Americans, she said, "need to get back to the rule of law … we (need) to get our democracy back."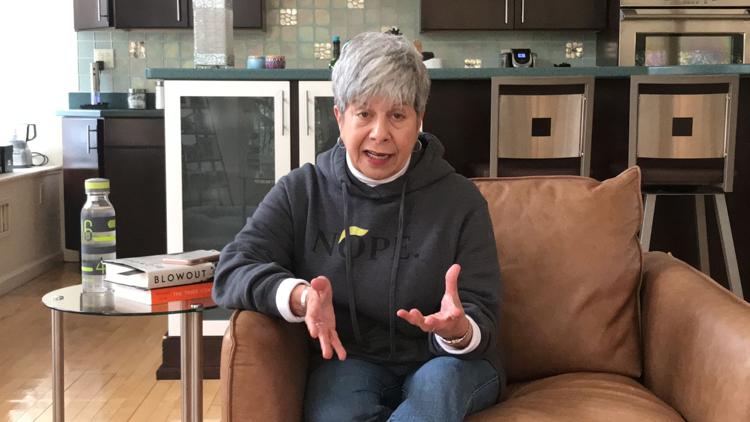 One common thread that runs through voters throughout middle America is early interest in the 2020 presidential election. Pollsters say that's due to the atmosphere of a heated presidential campaign, fueled by stark political differences and the impeachment process, even though the election is a year away.
That gives both parties time to convince Kathy Bewsey of Indianapolis -- and voters like her -- to catch campaign fever. Now, she's turned off by the political wars in Washington.
"I don't trust any of them (politicians)," she said. "They all have their own agenda. I can't wrap my mind around it all. So, I just listen."
Bill Ketter is senior vice president for news of CNHI. Reach him at wketter@cnhi.com.