BECKLEY, W. Va. –– As the first black female police officer, Patrolman Charlene Diggs is bringing the Beckly Police Department closer to its goal of a qualified, diverse police force.
The way the 25-year-old sees it, being the first woman of color to serve as a Beckley Police Department officer is a big deal. Then again, it's not.
"I personally don't feel like it's a big deal," said Diggs, who grew up in Beckley and joined BPD earlier this year. "But to other people on the outside, looking in, it is a big deal.
"I just put on a uniform and start my day, just like any other police officer does in this city," Diggs said.
Beckly Police Chief Lonnie Christian said the race or gender of an officer does not have much of an internal impact on the force.
"But in the community, it does make a big difference," Christian said. "We have a very diverse community in Beckley. For a lot of people, whether it be that they feel they can trust certain people more because they're female or because of a race factor, whatever it is, sometimes, just, those things help with the trust aspect in law enforcement."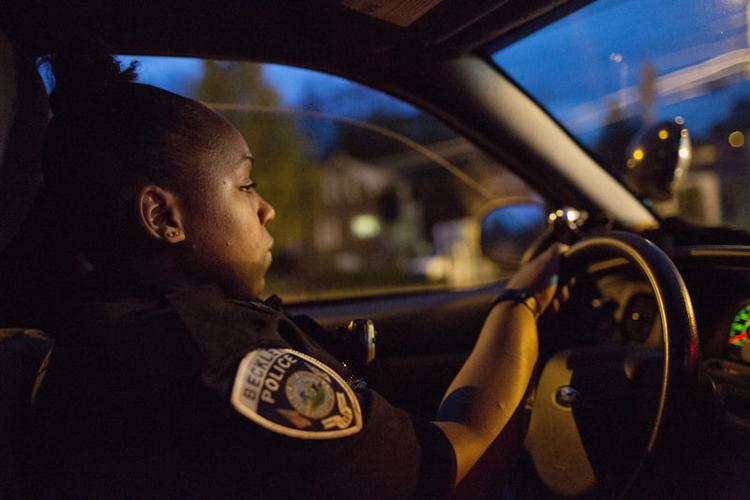 In 2016, the website urbanstats.com reported that the African-American community makes up 21 percent of the Beckley population. Of the 17,614 residents, 3,735 are black. Whites account for 72 percent of residents, with mixed-race residents making up 3 percent, Asians comprising 2 percent and Hispanic residents making up 1 percent.
Diggs' hometown hasn't left her or any other young woman of color deprived of public role models. Currently, Janine Bullock fills a seat on Beckley Common Council, and former Common Council member Madrith Chambers, founder of the Kids Classic celebration, was presented a Key to the City in April 2016.
Despite the town history of African-American women holding leadership positions, Diggs is only one of three women on the force and one of five African American officers, Christian reported. There are 53 officers in total on the force.
Statistically, a small number of women and minority men apply for law enforcement jobs. All applicants must pass background checks, a written test and a physical agility test, under state guidelines. 
"With a female, those applicants are very difficult to come by, so Charlene was a very good pick-up," he said. "I really believe ladies bring in a different perspective to policing and being able to do the job, and it's something you really need in law enforcement."
"We really want to diversify our department," Christian said. "We feel that diversity in the department is very important, whether that be sex or race."
Christian said his agency stepped up recruitment efforts in minority communities, and he credits the recruitment work of Lt. Jake Corey with recent success in convincing minorities to apply for the positions.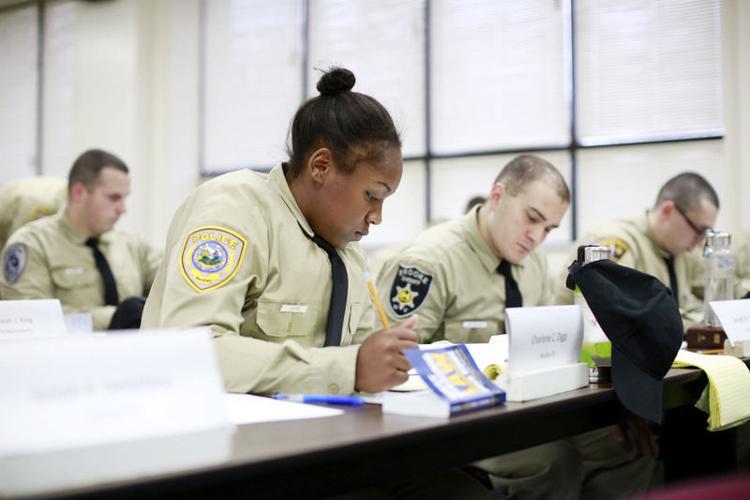 Diggs said her goal is to uphold the oath she took when she joined BPD.
"You know I am a black woman. I'm proud to be a black woman; I don't try to hide it. I am black, my parents are black, my siblings and nieces and nephews are black," Diggs said. "But I am a police officer, and I am going to do my job and uphold the oath I've taken."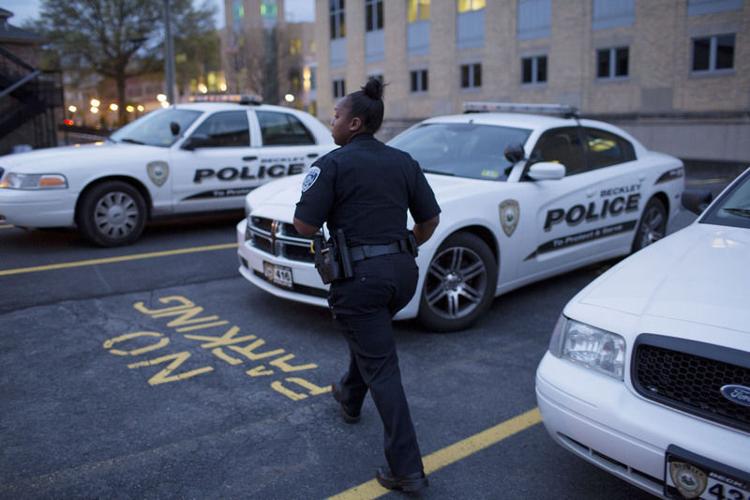 Like Diggs, retired BPD Chief of Detectives Cedric Robertson, a lifelong Beckley resident, was also a trailblazer. He wasn't the first black man to be hired on the force, but he was the first black chief of detectives at BPD. Like Diggs, he also applied as an officer as the result of minority recruiting by the department.
It was the 1970s, and Robertson was the second or third African-American to join the force, as he recalled. Minorities bring a necessary dimension to police departments, especially when they have grown up in the community, Robertson said.
"People gave me information that they would not normally give a white police officer, because they knew me and trusted me," he explained, adding of Diggs: "She has ties in the community. She can find out things that, normally, a white officer could not find out. The trust is there, with being a minority, especially in the African-American community."
Prior to putting on the uniform, Diggs said she had not understood the responsibilities that come with her dream job. The uniform binds her to her fellow officers — mostly white, mostly male — and sets her up for experiences that only another officer could fully appreciate.
Her race and gender are unimportant at the department, she said.
"It doesn't matter," Diggs said. "I wear the uniform just like they do, and it doesn't bother them one bit that it's a black chick in the room.
Race relations between the community and law enforcement are more complex.
"Black people, absolutely, feel a divide or a tension with the police force," she said. "I'm still trying to figure out this, from personal experience and just being on the other side. Why are black people afraid of the police?"
So far in her career, Diggs said, she's realized it's not just those in the black community who fear officers.
"I'm trying to figure out why are people, in general, afraid of the police when our intentions aren't to be bad. Our intentions are to help," Diggs said.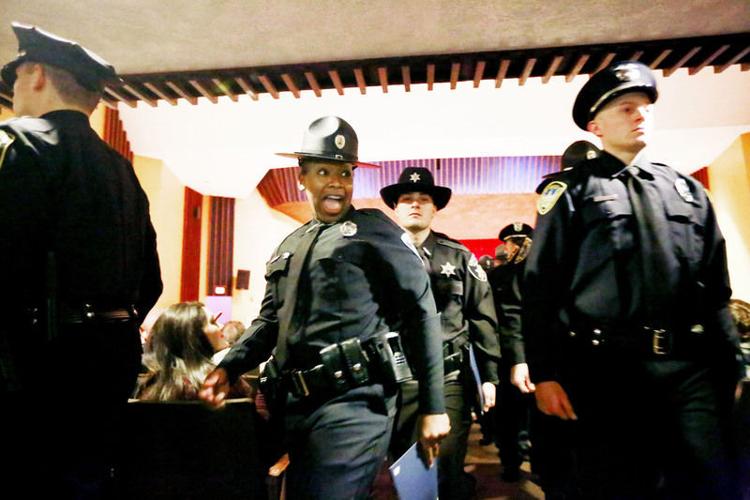 Diggs said she has respect for all of her fellow officers, including Patrolman N.J. Cook, a female officer who was on the force when Diggs joined.
"She has a lot of courage; she has children," she said. "Her strength alone shows how empowered women can be once they set their mind to something."
Raleigh County Magistrate Tomi Peck, the second female officer to join Beckley Police Department, was hired in 1981. Like Diggs, Peck said she did not encounter prejudice while on the force.
Peck said when she started, she and another female officer were the only women on the force.  She's always wanted to see more women on the police force and was happy to hear of Diggs' hiring at BPD, Peck said.
"I am really happy that they have hired more females in law enforcement, because women can do just as good a job as a male officer," she said. 
Diggs said she hopes she can inspire more in the black community to become officers.
"More minorities have got to test if they want the city police force to be more integrated," she said. "You've got to test and at least try to get involved."
Beckley Mayor Rob Rappold said Diggs' performance has been exemplary.
"We were just really pleased for Charlene to excel as she did, both in the testing phase and the physical agility stage of her training," said Rappold. "She's been an exemplary officer and brings a nice dimension to the force, a highly respected officer by her fellow officers and the community."
Farrish writes for the Beckley, West Virginia Register-Herald.