When brothers Mike and Milton Riebel saw neighbor Dan Treinen's thousands of organic garlic plants, they began doing what they do.
"We're big value-added guys," Mike said.
The brothers, who have decades of expertise in industrial biotechnology development, soon focused on a centuries old Asian delicacy of black garlic.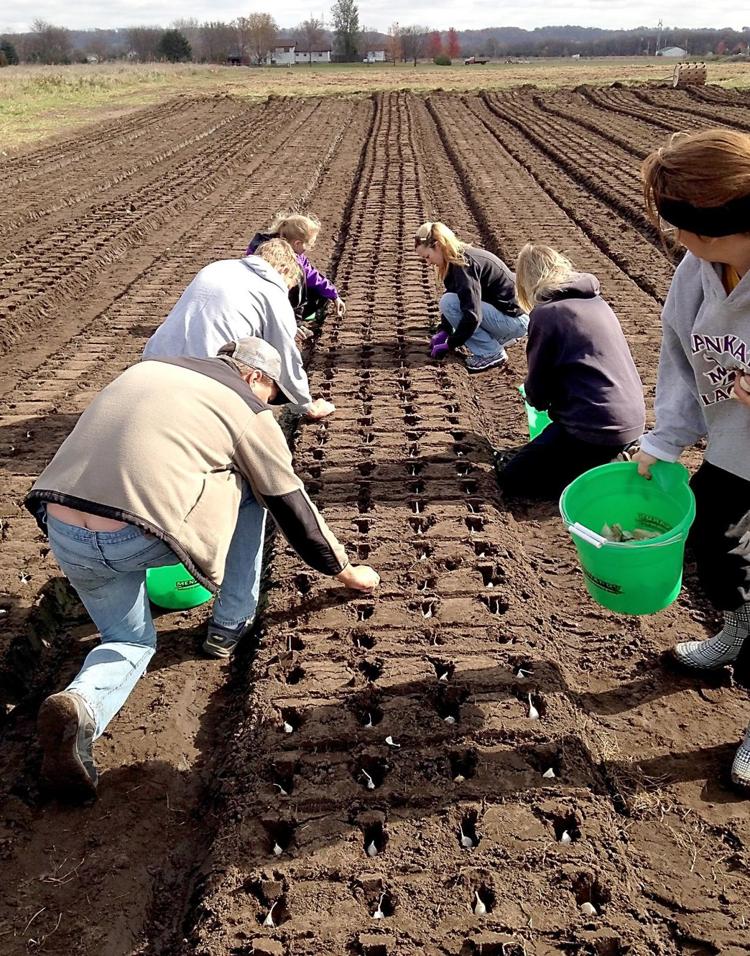 "It helps blood pressure, the heart, a lot of other things. It's the good stuff that's in red wine. They have one of the highest levels of polyphenols," Mike said.
The Riebels experimented and developed their own process for creating black garlic with improved flavor, a faster processing time and higher levels of several key nutraceuticals — foods having medicinal benefit.
Production of black garlic happens by processing raw garlic under high heat and humidity. The process can take months. Fermenting raw garlic gives it a soft, chewy texture and smoky flavor that tastes very little like raw garlic.
With the help of the Agricultural Utilization Research Institute, they developed a proprietary process that succeeded in speeding the black garlic process while improving the nutritional profile and, say the brothers, giving it a better taste.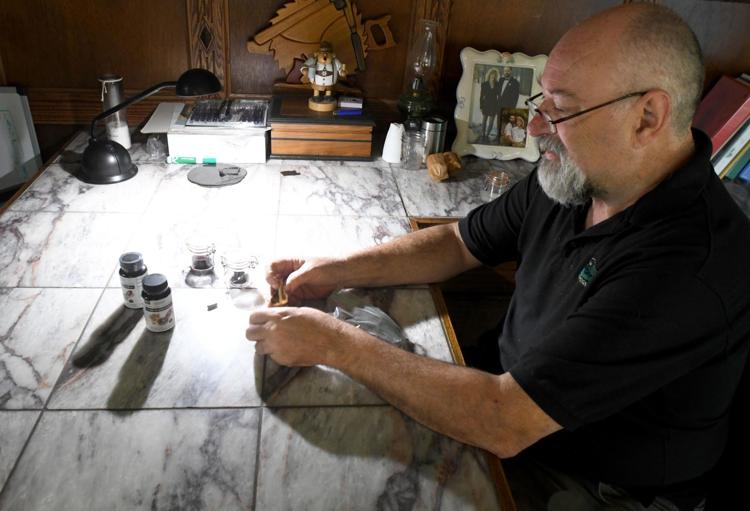 Their process means the black garlic can be produced in weeks rather than months.
"What's intriguing is it doesn't taste like garlic," Milton said. "It's like a sweet smokey-flavored gummy-bear thing. And they're using this more in the U.S for cooking now."
Neutraceutical trend
When the brothers came to Ben Swanson, a food scientist at the Agricultural Utilization Research Institute (AURI) in Waseca, Minnesota, they sought help in testing and refining their process.
"Mike brought me a whole bulb and said take a bite. I was like, 'I know what garlic tastes like.' I was thoroughly surprised by the taste, the texture. It tasted fantastic," Swanson said.
AURI tested the polyphenols and guided the Riebels through the chemistry. "They would tinker around making various products and they'd send it to us, and we would tell them how they did," Swanson said.
"This plays right into the trend of nutraceuticals, consumers being more aware of what they're putting in their body. They saw that trend and being great entrepreneurs looked for ways to capitalize on that. They're cool guys with a lot of experience in turning ideas into products. They have a real winner with this," Swanson said.
A growing market
Black garlic is 100% garlic.
"There is nothing added in during the process," Milton said.
When done, the cloves are black with a chewy consistency and can be used in a variety of cooking.
The Riebels focused on further processing, first freeze-drying the black cloves and then grinding them to create 100% pure black garlic powder. The powder is put in capsules and sold as supplements.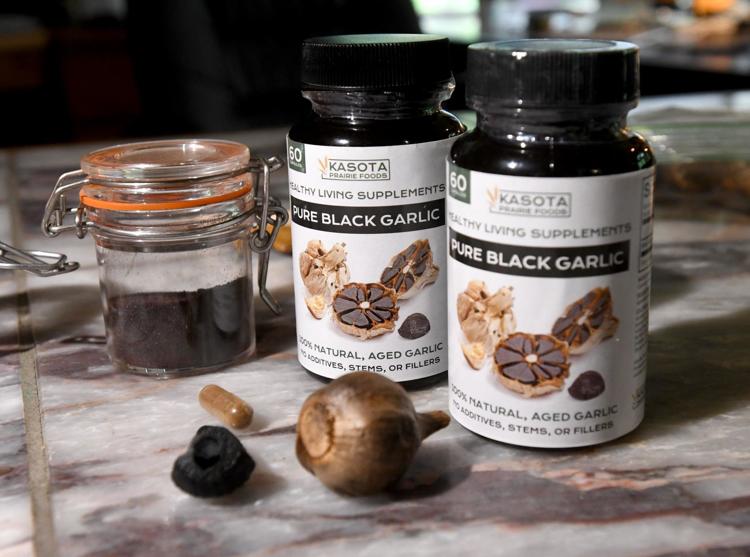 They work with Vision Home Products in Le Center, Minnesota, which is selling the nutraceuticals under the Kasota Prairie Foods brand on Amazon and elsewhere.
They contract out to a medical-grade facility to have the capsules made and packaged.
They believe the health market has the most potential for black garlic. "It lowers blood pressure, anxiety, helps lose weight. There's research being done on it for cancer and other things," Mike said.
"Garlic is a super food," Milton said. "This process amps those qualities up big time."
But they think more food-related potential exists for black garlic. They worked with Schmidt's Meat Market in Nicollet, Minnesota, where it was added to jerky and sausage as a seasoning.
"The powder could be used as a rub or in sauces," Milton said. They also see potential for using it on pizzas and other foods.
Treinen, who operates Bent River Organics in Mankato, has been selling half of his 5,000-plant hardneck garlic crop as black garlic at farmers markets and in area stores.
The Riebels say there are a surprising number of small garlic farms in Minnesota, but they still have to source garlic from elsewhere to get enough for the nutraceuticals.
Based on their experience with garlic, the brothers are looking ahead to working with other crops like camelina and chokecherry, which are high in polyphenols.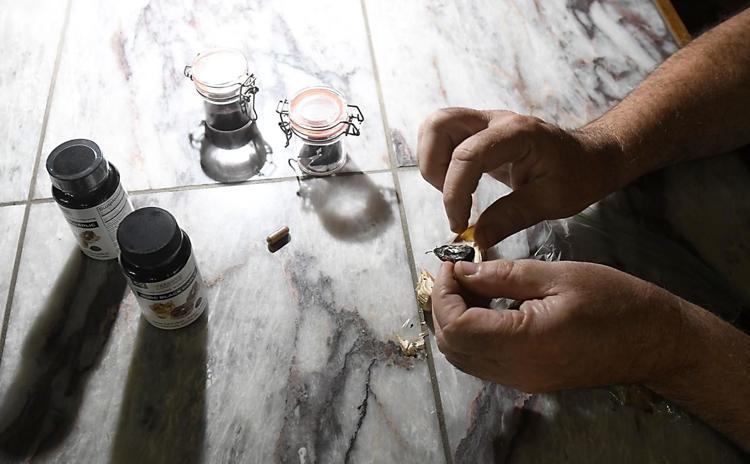 Tim Krohn is a reporter for the Mankato, Minnesota, Free Press.