MERIDIAN, Miss. – Hiking on Mount Rainier in Washington in the 1990s, Adam Hodges noticed a group of mountain climbers heading to base camp at Camp Muir. The sight inspired an interest in mountaineering that Hodges would take up several years later and place him on a path to climb the tallest mountain on Earth.
Hodges returned to Mount Rainier a few years later as part of a guided climb up the 14,411-foot mountain and there struck up a friendship with experienced climber Craig Van Hoy.
That friendship, now more than two-decades old, led Hodges to train for a climb up Mount Everest, that tallest mountain at 29,029 feet.
Six months ago, Van Hoy posted on Facebook that he would be leading an expedition to Mount Everest this spring. With 20 years of climbing experience under his belt — including climbs up Alaska's Denali (20,156 feet), South America's Aconcagua (22,837 feet) and southern Russia's Mount Elbrus (18,510 feet) — Hodges felt ready to sign on.
Back in Meridian, his training includes CrossFit for an hour and a half a day, six days a week, and trail runs on the relatively gentle hills of Bonita Lakes park three days a week. He also does yoga classes on Thursdays. Ideally, he would head to the mountains periodically for altitude training, but there aren't any high peaks close enough to Meridian for that option.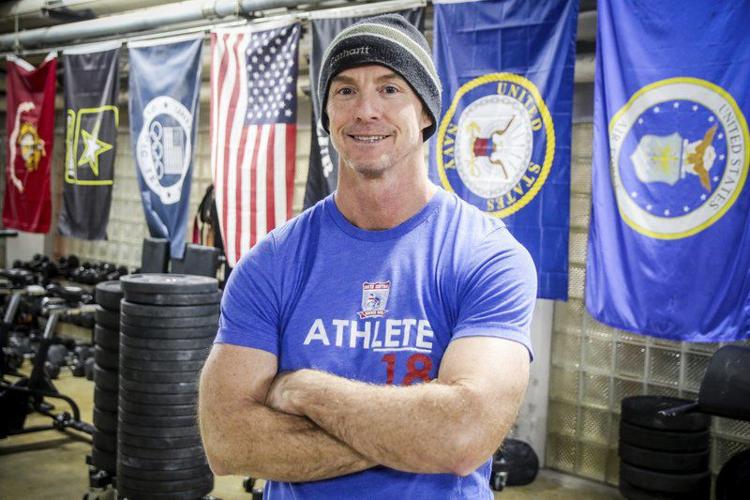 "I'm just going to have to rely on climatizing when I get to Nepal," Hodges said. "You need endurance for the high mountains. I do pretty well at altitudes. So far, I haven't had any issues other than the normal stuff like headaches."
Rob Walsh, who trains with Hodges, said he was taken aback when Hodges told him he wanted to climb Everest, but the desire didn't come as a total shock to Walsh.
"It's pretty serious, but I knew he's a pretty experienced climber," Walsh said. "He's a level-headed guy, so I'm not worried. I don't see him doing something crazy and not coming back."
Hodges hopes to climb the highest peak on each of the seven continents. He's already done so with Denali, the highest in North America; Aconcagua, the highest in South America; and Mount Elbrus, the highest in Europe. Everest would check off Asia.
If successful in reaching the summit, it will be 6,000 feet higher than anything Hodges has climbed. Different mountains provide different challenges — for example, the nights during Hodges' climb up Denali were sometimes 20 degrees below zero — but any high mountain forces climbers to fight exhaustion and the mental challenge of pushing through. Though he's never personally dealt with major problem at high altitudes beyond headaches, Hodges did say he's witnessed a climber going through altitude sickness during his trip to South America in 2009.
"Climbing up Aconcagua, we witnessed someone having pretty serious issues, where they were trying to get him to a lower altitude quickly," Hodges said.
The plan
Everest will be the most extreme climb for Hodges in terms of exposure, he said. The expedition will take place in late April or early May, when temperatures are warmer and neither jet stream or monsoon season are issues. After a nine-day trek to base camp at 17,600 feet, the group will make their way up to higher altitudes. Hodges said he thinks the group plans to climb neighboring peaks instead of dealing with the dangerous ice falls.
On summit day, they'll leave in the middle of the night for an approximately 18- to 20-hour day on the Nepalese side to reach the peak and come back down.
"It sounds like a grueling day, but it actually goes by pretty quickly," Hodges said.
With the challenges that come with climbing high altitudes, having an experienced guide such as Van Hoy is beneficial. Van Hoy has decades of mountaineering experience and has summitted Everest. He's also summited Aconcagua 20 times and Mount Elbrus five times. (tinyurl.com/y8pl72ny)
"The keys are making sure you have oxygen and keeping to the schedule," Hodges said. "You have a short window, and the rules are to give yourself enough time to get up to the summit, and if you can't, you go down. I trust Craig — I know he's a great decision-maker, and I'm sure I'll make the right decisions."
In addition to Van Hoy, the expedition will also include one other Western climber. The rest of the members will be Sherpas, or people native to the Nepal and Himalaya regions in which Everest is located. The Sherpa with whom Hodges will be paired has reached Everest's peak more than once.
"It'll be a very experienced team," Hodges said. "They've summited Everest and many other notable peaks."
Controversy on Everest
There has been controversy surrounding Everest climbing expeditions. In recent years, the Nepalese government issued climbing permits to anyone doctors deemed physically fit, regardless of their high-altitude experience. That turned Everest into an adventure tourism destination, and according to an article on PBS (tinyurl.com/y3auyuwv), overcrowding contributed to 11 people dying on Everest last year from the Nepalese side, the highest number of deaths since 2015.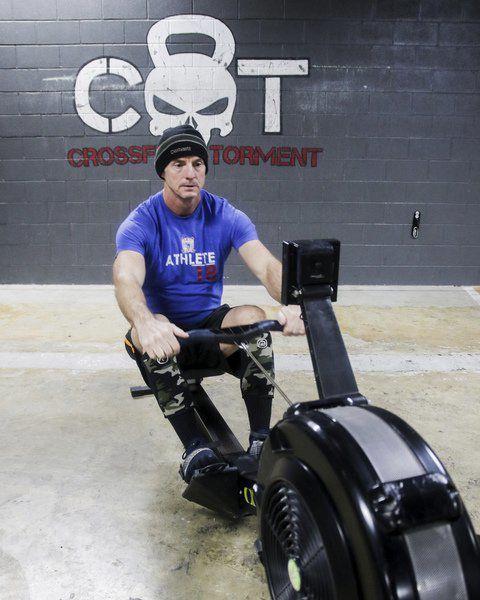 The good news, Hodges said, is Nepal changed the requirements for acquiring a climbing permit. Climbers must have prior high altitude mountaineering experience and demonstrable training, according to an article on The Guardian. (tinyurl.com/yxvhd4xo)
"That requirement will help," Hodges said.
Sherpas are often hired to guide climbers, and some have died in the process. In 2014, 16 Sherpas died in an avalanche on Everest's Kumbu Ice Fall. Last year, one Nepalese man lost his life on Everest along with 10 other climbers not native to Nepal who were climbing from the Nepalese side. There's lucrative money in mountaineering for Sherpas that support the economy in Nepal, but given the safety concerns, there has been pressure on the Nepalese government to limit the expeditions to experienced climbers. That led to the new requirements for permits.
For a cause
Hodges decided to use the climb and the preparation for it to raise money to fight Parkinson's disease. As general manager of Anderson's Health and Fitness Center, Hodges formed a local Rock Steady Boxing program at Anderson's in August. Rock Steady Boxing was founded by Scott Newman in Indianapolis after Newman was diagnosed with Parkinson's in his early 40s. After Hodges and his staff received certification in the program, they became an affiliate and began hosting classes for Parkinson's patients.
The first class had four attendees; the second, eight. Now, Rock Steady Boxing at Anderson's has 36 participants and climbing, with multiple hour-and-a-half classes each week. Since it began, Hodges has begun to see them as more than just clients.
"As soon as we started, it blew me away," Hodges said. "I couldn't believe how impactful it was, not just for them, but for me and my staff. It gives them hope that their symptoms can keep from progressing further and even go down."
His goal is to raise $45,000 to $50,000 for local and statewide efforts to fight Parkinson's, a goal he said is realistic even with the approximately $45,000-$50,000 it will cost Hodges for the Everest expedition.
"It means everything," Hodges said of the opportunity. "The real champions are my friends who are coming three days a week to fight this battle. I'm seeing an amazing amount of awareness being created as far as what the disease is and what struggles there are and how we can help them. They started as clients, but many have become best friends, so there's definitely a vested emotional connection."
Walsh said the participants of the boxing class have drawn inspiration from Hodges' training, and the class hasn't been victim to the usual attrition that happens when Anderson's offers new class.
"It has them fired up," Walsh said. "They're all on board and really inspired. It's got them going, for sure."
Drew Kerekes is sports editor of The Meridian Star in Meridian, Miss. Email dkerekes@themeridianstar.com.