MERIDIAN, Miss. – In late August 2005, Hurricane Katrina tore through South Louisiana and the Mississippi Gulf Coast, leaving a wake of destruction and uprooting the lives of millions of people.
Katrina was responsible for at least 1,833 deaths and roughly $108 billion in damage, making it the costliest hurricane to ever hit the United States, according the National Weather Service.
After the hurricane, about 1.5 million people 16 years and older left their homes, according to the Bureau of Labor Statistics. A year later, an estimated 23 percent of Louisiana natives affected by the storm no longer lived there, the agency reported.
Many relocated to Texas, while others found new homes across the Southeast, including several families in East Mississippi. Among them are three people from South Louisiana who, as the anniversary approached, reflected on what they lost and what they gained after that life-changing week. 
'We knew at that point there was no turning back'
Shavonka Boudreaux remembers Saturday, Aug. 27, 2005 as quiet in her tightknit New Orleans neighborhood.
"The weather was beautiful as can be," Boudreaux recalled, describing how her family gathered for a barbecue in the Lower Ninth Ward.
"Everybody was making preparations as to where they were going," she said. "But me and my husband, we were not. We were going to ride it out."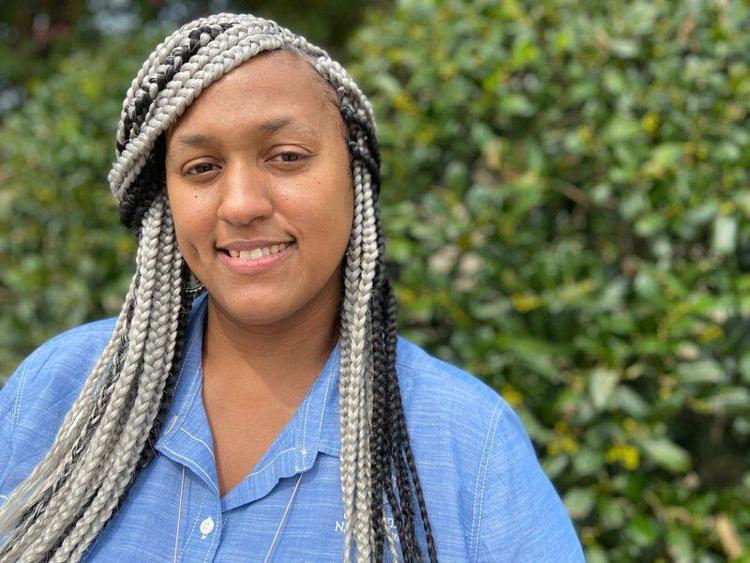 Early the following day, Hurricane Katrina landed in lower Plaquemines Parish, roughly 45 miles southeast of New Orleans. The levees protecting New Orleans would soon fail, flooding about 80 percent of the city.
Meanwhile, on the Mississippi Gulf Coast, a storm surge nearly 30 feet high slammed into Gulfport and Biloxi, destroying houses and hotels along the beachfront.
Overnight, as weather reports rolled in, the Boudreaux family decided to leave the Crescent City.
"By 5 that Sunday morning, we said 'let's take what we have and get out of here'" she said. "And thank God we did."
Boudreaux and her family – her husband Stanley White and three small children, packed up and headed north, finally stopping in Meridian.
"It was the first place that had hotel vacancies," she said. "We had no family here; we were just looking for higher ground."
The family didn't become aware of Katrina's devastation until mid-morning Monday, when they turned on the news.
"We knew at that point there was no turning back," she said.
In Meridian, they relied on help from churches before finding an apartment.
By Thanksgiving, the family would decide not to make a permanent return to New Orleans.
They would briefly return to their beloved hometown that November, but it would be the following July before they could make it back to their neighborhood.
Fifteen years later, their children have grown up and moved on, but Boudreaux and her husband are still in Meridian.
"It's been a transition," she said with a chuckle," said Boudreaux, who works at Citizens National Bank and the local Lowe's store. "But the people have been really helpful and hospitable to me and my family. They've really made it easy."
While her husband wants to return to New Orleans, Boudreaux, 41, feels settled here.
"He's always pushing me," she said. "But I've built this wall up."
'Everybody in New Orleans knew what could happen'
"We didn't ride out the storm – we rode it out in Hattiesburg," recalls Charles Frazier, the owner of Weidmann's Restaurant, the venerable eating establishment on 22rd Avenue.
Frazier, 51, was born in London, England and lived in New Jersey, Memphis and Starkville before moving in 1995 to New Orleans, where he worked at Maximo's, a popular Italian eatery.
As the storm bared down on his family's Uptown neighborhood, his wife, Trisha, and their children headed to Hattiesburg, where her mother lived.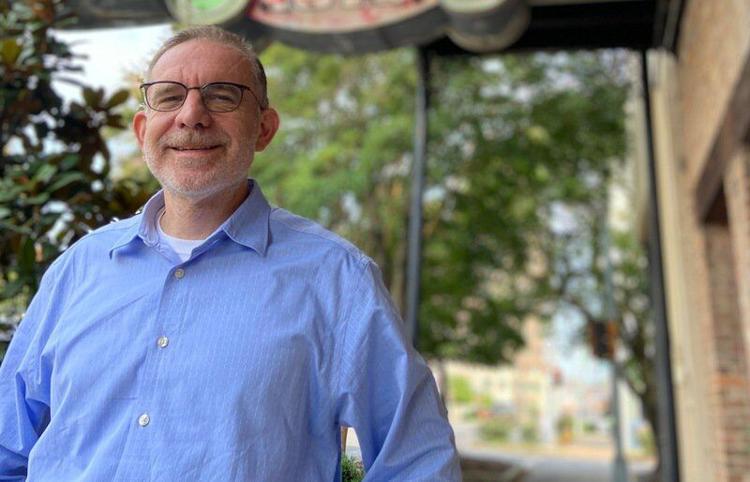 "After work Saturday night, we shut up the restaurant, and brought in all the balcony furniture and closed all the shutters," Frazier said. "I left about two or three in the morning headed to Hattiesburg."
"Everybody in New Orleans knew what could happen," Frazier said. "We all saw the graphics of the water halfway up the tall buildings. We always knew in the back of our minds that could be a possibility."
Through September, Frazier stayed in touch with his boss at Maximo's, who was forced to make the tough decision to close.
"We had a strong local business, but conventions were such a big driver for us," Frazier said. "So, we shut down…he decided it wasn't going to reopen, and sold it couple of months later."
With that decision, Frazier started looking for work in Hattiesburg, telling a family friend "'I'm here – I'll bus tables – I need to do something.'"
The now-defunct Crescent City Grille in Meridian needed a bartender, so Frazier jumped at the job, eventually becoming the restaurant's general manager.
In time, the deal of a lifetime fell in Frazier's lap, as he was offered the opportunity to buy Weidmann's Restaurant in 2010.
"It was handed to me on a silver platter," Frazier said.
Fifteen years later, Frazier is reflective about finding a new home in Meridian after leaving New Orleans.
"We were looking to get out anyway," he said, noting that his family had considered relocating to Ocean Springs.
"Meridian's been great – it really has," he said. "People have embraced what we've done here. They've been really supportive."
When asked what he misses about New Orleans, Frazier doesn't miss a beat.
"The Saints and the food," he said, smiling.
'I'll never see my house like this again'
Patti Vogt spent the morning of Aug. 27, 2005 moving a set of plants at her Chalmette home.
"I knew it was coming – I got up Saturday morning about six," Vogt recalled. "My husband told me if I wasn't packed by 12 o'clock, I wasn't leaving."
"When we were getting ready to leave, I hugged my husband as I was looking in our backyard," she said, then realizing "I'll never see my house like this again."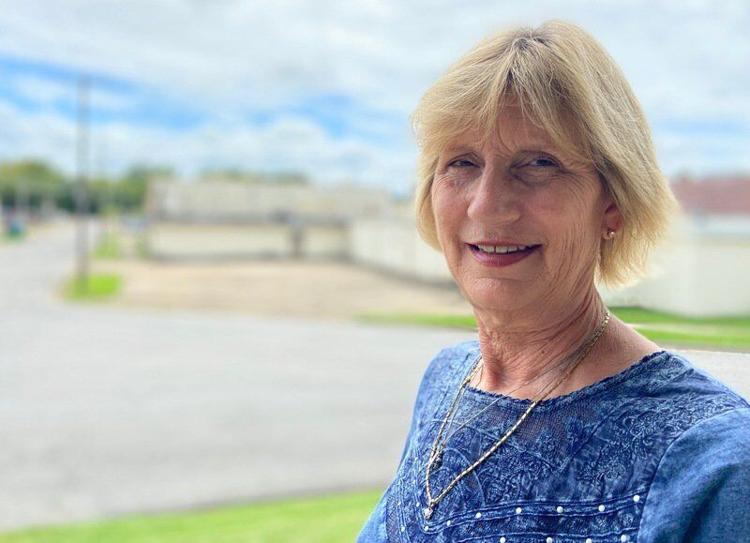 She and her son, who had just started his freshman year of high school, soon left for her parents' home in Enterprise, while her husband stayed behind to tend to the business he owned.
Vogt's parents had moved back to Clarke County after living most of their lives in St. Bernard Parish, where her father worked at the Kaiser Aluminum plant a few miles downstream from New Orleans.
On Monday, Aug. 29, Vogt's husband finally called.
She wouldn't hear from him again until midnight Friday when he called from Laplace.
"It was worry beyond worry," she recalled. "I can't even put into words what I felt when I heard his voice. I just fell to my knees."
Her husband finally arrived in Enterprise, where Vogt eventually decided to stay after learning about the water damage at their Chalmette home.
"When I think about it, I get upset, but at the time, my mom was sick, so I was glad I was here," Vogt said. "So Katrina was like a Catch-22 for me. She put me here where I needed to be. But she took away my way of life as I knew it."
In late October 2005, Vogt was dealt another blow when her mother died. Eleven months later, her father would pass, followed by her uncle in 2007.
Brian, her husband of 25 years, died in 2015; her son, now an adult, lives in Huntsville, Alabama.
"You just learn to roll with the punches," she said. "I really didn't get to grieve for my mama because of Katrina. Then my daddy got sick. You just did what you had to do."
Vogt, 64, recently retired for the second time after working as the cafeteria manager at St. Patrick Catholic School for the last decade.
While it's not exactly Chalmette, the quiet town of Enterprise has become her home.
"It's just a whole different way of life," Vogt said. "Before, I had my meat market about five blocks away. Here, I have to drive at least 15 or 20 minutes to get to a grocery store."
"Here, I'm in the country, whereas before I could look out my window and see in my neighbor's window. It's not like that here."
"I miss the way of life," she said of St. Bernard Parish, which she visits when she can. "It's just my heart – my soul."
Bill Graham is news editor of The Meridian Star. Email: bgraham@themeridianstar.com