MERIDIAN, Miss. – Ferdie Moore scrolled through the state's online system that he uses to place orders for his Meridian wine and liquor store. 
An entry for Jose Cuervo Especial Gold tequila (750 ml) showed there was none available in the state's warehouse Wednesday afternoon.
Hennessy V.S. Cognac was out, too, and zeroes appeared next to several other products in the database. 
"A lot of the vodkas are hard to get," Moore said. 
The Mississippi Alcoholic Beverage Control is reporting record liquor sales and a struggle by suppliers to maintain inventory nationwide, according to a statement sent to vendors Friday.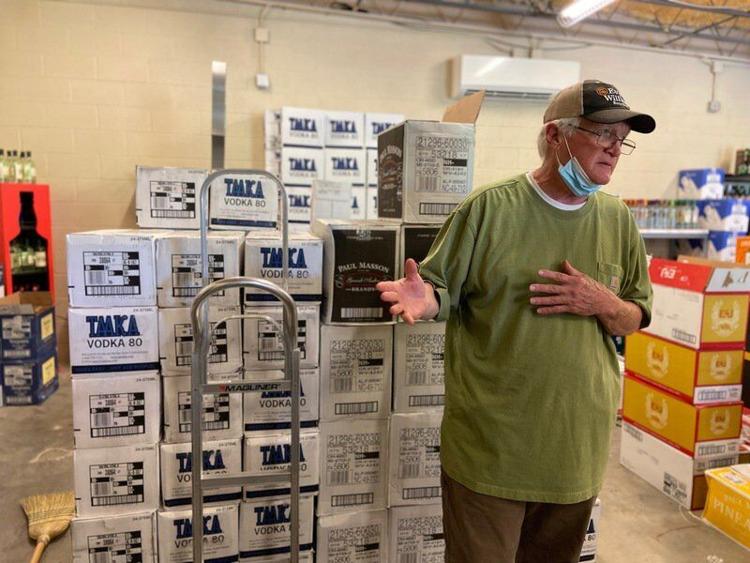 Since March 2, "the Mississippi ABC has shipped over 1,330,000 cases of wines and spirits for an average daily shipment of 19,112 cases," the statement said. "This represents an increase of nearly 300,000 additional cases shipped compared to the same time period of the prior year for an increase of 29%."
The demand has taken a toll on employees and equipment, ABC said.
"To further complicate matters, ABC has experienced out of stock inventory for a number of items that the suppliers are having difficulty keeping in stock due to the inflated demands," the statement said.
Moore has been buying more product than he normally does because it could be weeks before an order is delivered again, he said. 
"Before the pandemic, we can order on Monday morning and our order would be here Tuesday afternoon," Moore said. "Now I order on Monday morning, it will be here two weeks later."
His business is up as much as 30 percent over this time last year, which he attributed to the COVID-19 pandemic. 
"When the restaurants closed and the bars closed, then people stayed home," Moore said. "And instead of going to the bar and having one drink, they've got to come to the liquor store and buy a fifth."
Customers, seeing some items running low, have stocked up, too, he said. 
Moore's wife and co-owner Mary Ellen Moore said that as of Wednesday they were waiting on 35 orders that have not been delivered yet. 
"They're doing all they can," she said.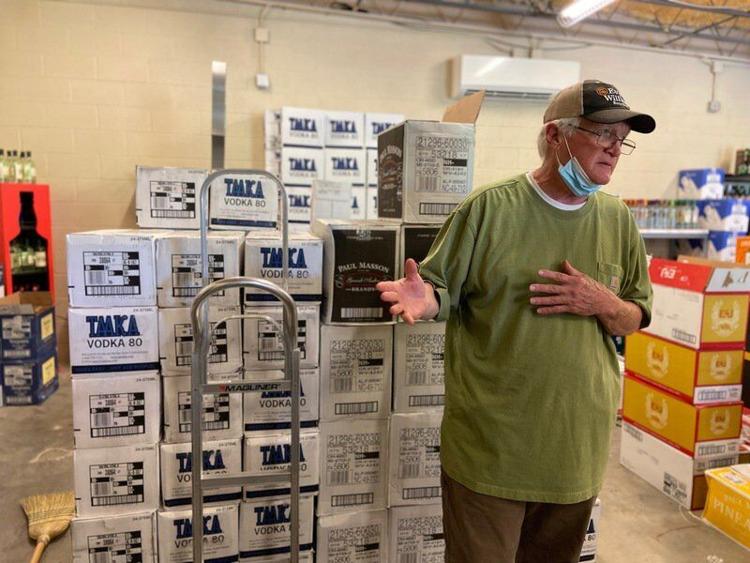 After Mississippi Gov. Tate Reeves announced a shelter-in-place order in response to COVID-19, Corkscrew Wine and Spirits in Meridian began to see business pick up.
Manager Kevin Brooks estimated there's been a 40 percent increase in sales.
About 15 to 20 percent of the store's items are out of stock and it's been tough to get Crown Royal, Hennessy and pre-mixed margaritas, he said.
"The liquor stores are just getting more people than they typically do, which is forcing them to order more and that's just all over the state," said Jacob Manley, communications specialist for the Mississippi Department of Revenue.
"Our most busy time is year is typically holidays like Christmas, New Year's and the amount of orders we're getting right now from liquor stores supersedes anything that we've ever had during that, so it's basically an unprecedented amount of orders we're getting right now."
The Mississippi Department of Revenue planned to temporarily suspend all new liquor orders and special orders Friday for ten days to clear the system of orders and allow ABC to restock inventory, according to the statement sent Friday. 
The department later determined that plan would not work, Manley said. 
"We have received numerous concerns from you, our partners, over this step and are taking another look at our options," the ABC said in a follow-up statement. "Our hope is to find a solution that will allow the ABC to clear up the backlog while still providing our customers with the services they need to keep their businesses running smoothly."
Erin Kelly is a reporter for The Meridian Star. Email ekelly@themeridianstar.com.