Here's what was trending on Friday.
1. Elephants never forget anything. But just in case, this one took an elphie.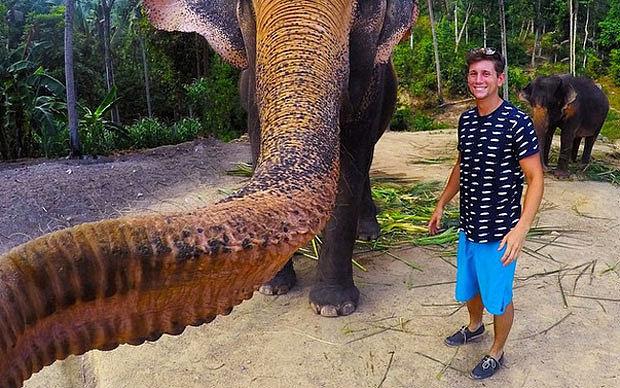 ---
2. Take me out to the wedding...
Here's the description Jim Mickunas included in the description of the video of the dance turned game of catch he had with his daughter at her wedding reception. 
"My daughter has always found her own path. She played Flag football at 6. She hated wearing dresses. She wore a tuxedo to her first communion. She lettered in Soccer and Track. She then became an Engineer for the largest automaker in the world when she was 22. I could not imagine having a traditional father daughter dance with her. That is not what we were or are...So I came up with this. - She had no idea!
---
3. So you're going to waste time at work by watching Pacific walruses hanging out on an Alaskan beach? Tusk, tusk, tusk...