1. If his recent approval ratings are any indication, Catholics across the country love Pope Francis so much they want to squeeze him. Come July, they can -- for $19.99.
Pennsylvania-based toymaker Bleacher Creatures recently announced plans to release a Pope Francis plush doll.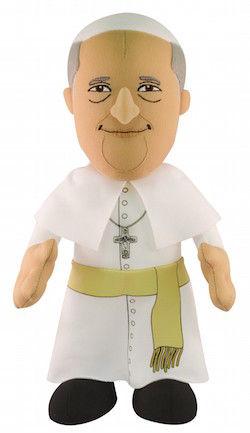 "Everyone agrees that [the Pope is] an inspirational figure who's tremendously popular around the world," Bleacher Creatures CEO Matthew Hoffman told CNN. "He fits in perfectly in our universe of true-to-life plush figures."
Is Hoffman worried a stuffed pontiff might be considered sacrilegious?  
"We've done our due diligence and I don't think we're upsetting anyone," he said. "And yes, we have reached out to the Vatican and would love to officially partner with them."
---
2.  When you crawl your way to the finish line and still come in third, you know you're probably good at running marathons. 
Hyvon Ngetich of Kenya was leading the elite women's division heading into the final mile of the 2015 Austin (Texas) Marathon Monday when her body simply began to break down due to exhaustion.  
Rather than quit or accept medical assistance, a drooling, bloody-kneed Ngetich, crawled the final 50 meters to the finish line, still managing to place third. However, Austin Marathon race director John Conley found her determination to finish the race so inspiring he announced to Ngetich in a special presentation that she would "get the same prize money you would have gotten if you were second."
"You ran the bravest race and crawled the bravest crawl I have ever seen in my life," he said.
---
3. Just give everybody wireless headphones. That's the simple solution one outdoor concert promoter came to when trying to decide how to best avoid noise complaints. And judging by the growing number of mute mobs seen bopping to the beat of their own DJ throughout the Bay Area, it seems to be working.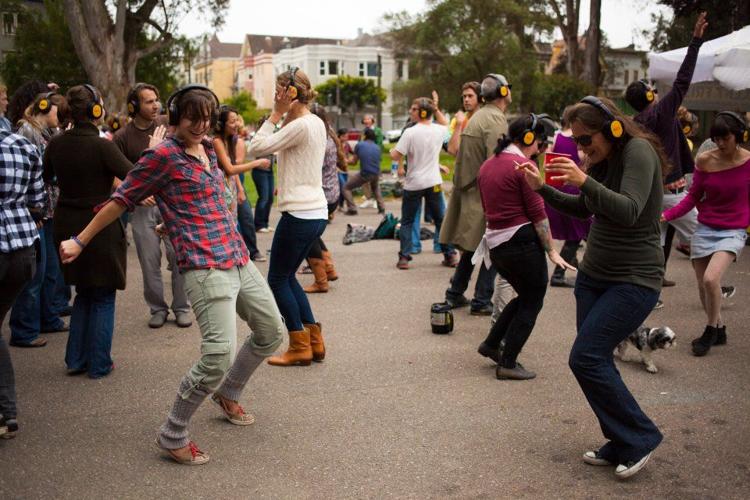 Robbie Kowal, founder of Silent Frisco, said the music in the ears of so-called "silent disco" habitués is music to the ears of ruckus-weary residents of San Francisco. 
"Everybody loves music, but people need to sleep," Kowal told local CBS affiliate KPIX. "So this is a win-win for everybody." 
Started in 2013, Kowal's organization describes itself as a "crew of sonic missionaries" that facilitates "artistic, political and educational expression in locations where 'noise' has previously made such action impractical or illegal."
Their slogan? "Scene, not heard."