Here's what was trending on Tuesday.
1. Meet Mrs. T, an infirmed 90-year-old tortoise from Wales who was outfitted with prosthetic wheels after her legs were eaten by rats, shown here on her way to the "Shell" station.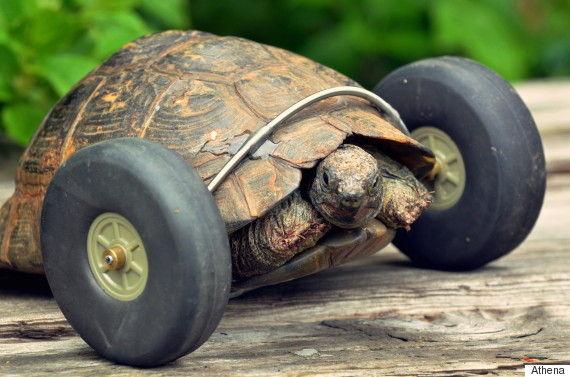 ---
2. Talk about a foxy sandwich artist... 
---
3.  Captain Americauliflower. Mighty Corn. Black Bean Widow. You get the idea.