BOWLING GREEN — The Glasgow Lady Scotties piled on the runs Monday at Warren Central, keeping the momentum from their extra inning win over Monroe County on Friday rolling with a 20-3 victory over the Lady Dragons. 
Glasgow catcher Amanda Lee belted a two-run homer in the top of the fourth inning, as the Lady Scotties scored six in the frame to put the finishing touches on an impressive road win in four innings. 
"Offensively I was really tickled the way we came out and got eight runs early," Glasgow coach Steven Murphy said. 
Murphy wasn't as pleased with how the Lady Scotties began the game defensively, surrendering some early walks and making some errors, but he was encouraged with Glasgow's response. 
"It was good to see an offensive explosion from the girls. They really swung the bat well," Murphy said. 
Glasgow(11-8, 2-4)freshman Brianna Mosier got the start in the circle for the Lady Scotties, and Taylor Murphy came into the game in relief to finish the contest.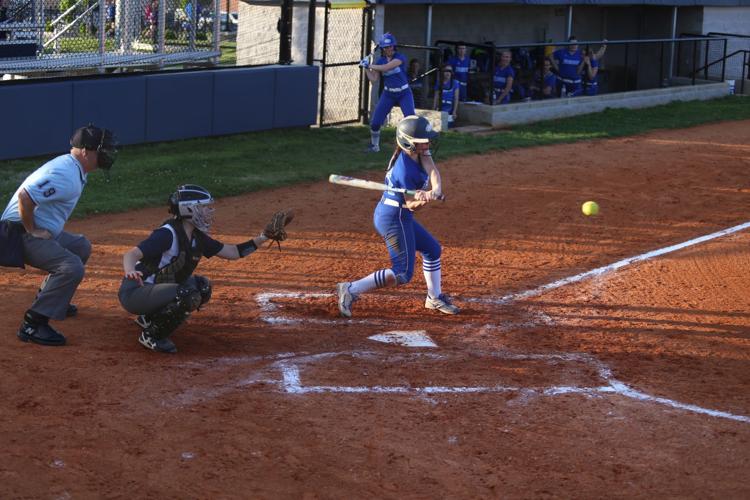 With regular season district play over, Glasgow is focused on improving as the postseason draws near. 
"Coming into this, we have nine games left, it's all about getting ready for the district tournament," Murphy said. "If we'll do the routine things, we get to tournament time, we'll have a chance to win." 
Glasgow will travel to Somerset on Thursday in another road contest. The Lady Briar Jumpers defeated the Lady Scotties 8-6 at Glasgow earlier in the season. 
Murphy said road games are good tests for a young team like the Lady Scotties. 
"It builds character, because when you win on the road, you're not as comfortable as you are in your home ballpark" he said.